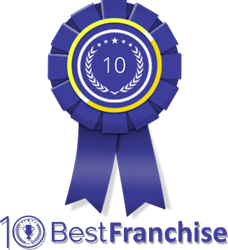 COLORADO SPRINGS, Colo. (PRWEB) February 15, 2016
10 Best Franchise has selected winners for its new monthly Best Salon Franchise Business awards. For recognizable business names across the country and globe, 10 Best Franchise seeks to give customers and business owners reliable information and advice. Although the names may be consistent across the country, 10 Best Franchise highlights individual franchises that excel. Each leading salon franchise chosen for this award was ranked consistently high in its performance, and customers can expect consistency and excellent service.
Achieving this month's Number 1 award slot among the best salon franchise businesses is Phenix Salon Suites in Colorado Springs, Colo. Phenix offers haircuts, styling, deep conditioning, and coloring options, giving its customers a private and personalized salon experience. Unlike the open-floor layout of many salons, Phenix is divided into private suites for each stylist. This unique layout allows each stylist to personalize their own space according to their needs and tastes, and it creates a quiet and relaxing atmosphere for customers.
In second place is Supercuts of Edina, Minn., which offers clients excellent salon services and affordable prices. As a well-established top salon franchise, Supercuts has offered a wide range of hair services for years. With locations all over the world, it has an outstanding track record of customer service and a successful salon business model.
Also achieving an excellent ranking for best salon franchise is The Weave Shop in Atlanta, Georgia, which ranked third overall in the 10 Best Franchise awards this month. The Weave Shop has locations in six states and specializes in hair braiding, weaves, and treatments in addition to its haircut and styling services. Combined with excellent customer service and a pleasant atmosphere, these distinctive services have made The Weave Shop a strong business.
Each of the salon franchises with a place on this list has truly earned it. As a monthly award, this honor highlights individual customer service and attention to detail. In addition, this award honors each employee and member of the team that runs these franchises, each of them committed to the quality of their business name.
For more information, visit http://www.10bestfranchise.com.