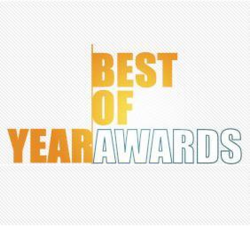 The best home security system rankings have been released by experts to help consumers make the best decision on which security system is right for their home.
Philadephia, PA (PRWEB) June 07, 2013
The home security system market has become a very competitive one in the recent years. New players have come in and introduced new technology and innovative strategies to capture the interests of growing customers. In response, SecuritySystemReviews.com experts have released a list of the best home security system to help homeowners identify the strengths and weaknesses of the leading security solutions in various categories such as installation, price and affordability, equipment and service level.
When it comes to technology and value, FrontPoint Security has been making the right moves. According to SecuritySystemReviews.com, the company is a game changer in the security system industry as it has shown passion for innovation and emerging home security technologies. FrontPoint Security is all about providing 100% wireless security system. On top of a strong partnership with security device manufacturer GE Security, FrontPoint has been winning over homeowners who desire more security control of their residences through automation features. The company markets cellular monitoring as the best kind of surveillance technology as it does not depend on wires and the Internet. FrontPoint's security system package is relatively cheaper when customers agree to a three year monitoring agreement. Its standard equipment warranty is two years, but it is provided to customers free of charge. Visit the site to read the full FrontPoint Security review.
Protect America comes in second on the list for the best home security systems based on the research made by SecuritySystemReviews.com. Unlike FrontPoint, Protect America still offers its customers the choice between cellular monitoring and traditional monitoring channels like broadband and phone line. Protect America, which has been in business for twenty years, provides easy-to-install wireless security equipment, which are sold with minimal upfront costs, and very reasonable monthly monitoring fees. Some of the company's security packages are even offered for free. Customers can also choose a lock in plan, which prevents the monthly rate from increasing. Protect America security system boasts the best warranty deal, offering free lifetime warranty for all its equipment. To read a full Protect America review, please visit the site.
ADT Security successfully secures the third spot for the best home security systems not only because it's an industry veteran. The company also has the resources, manpower and size to cater to the security needs of a vast number of residences across United States. Experts at SecuritySystemReviews.com affirm that ADT earns loyal customers by providing them with plenty of options in aspects like monitoring and system accessibility. Unlike the other companies in the ranking, ADT security systems must be installed properly by a professional representative. However, customers don't have to worry about a long wait time as the company is fully capable of installing the system on the same day. To read the full ADT review, please visit the site.
About SecuritySystemReviews.com
SecuritySystemReviews.com was created for the purpose of serving the public by providing detailed and objective reviews of the leading home security systems. All reviews on the website are written by a group of individuals who have extensive knowledge of the industry.