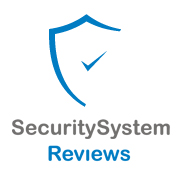 There are hundreds of options to choose from, but consumers should focus their attention on the industry's leaders. This is what we are here to help consumers with.
Boston, MA (PRWEB) December 03, 2012
The home security system professionals at SecuritySystemReview.com have announced the release date for their 2013 annual rankings of best security system service providers. Each year's annual rankings represent month's worth of research and investigation by the company's security system industry experts and staff writers. The rankings include qualitative reviews, as well as objective information on each company's affordability, equipment, and product warranties.
"This year's rankings were highly competitive," said Tim Eveler, head of public relations for SecuritySystemReviews.com. "Our overall winner just barely edged out the competition, and judging between our second and third place finishers was just as difficult. In fact, the consensus in our office was far from unanimous, which shows. highly upon the quality, professionalism, and overall value of the industry's leading home security companies. The fact that this year's rankings are so tight is an overall win for consumers everywhere."
FrontPoint Security landed at the top of this year's rankings with a perfect rating of 5 stars. This is the second year in a row in which FrontPoint Security took top honors. The reviewers of SecuritySystemReviews.com recognized FrontPoint for their unmatched quality of customer service, their attention to detail, the flexibility of their monitoring services, the overall affordability of the company's service plans, and the two year warranty they provide on all of their equipment. Reviewers noted that the company is a strong leader in the DIY, cellular monitoring, and wireless security system fields.
Protect America placed second in the 2013 home security systems rankings. Protect America has consistently achieved recognition in the home security industry from SecuritySystemReviews.com, as well as other industry experts. The company is known for having some of the lowest upfront costs in the industry, which makes it a popular choice among young families, and is also a leader in providing high quality wireless home security system equipment. The company also offers one of the easiest DIY installation kits on the market. Protect America monitoring plans include traditional phone line, broadband, and cellular options.
ADT, a well known American name, fills out the rankings of this year's leading home security companies. While many relatively new, tech savvy companies have entered the market for high tech wireless solutions, ADT continues to provide top customer service and reliable equipment. ADT's pricing remains highly competitive and aggressive, and they offer a range of equipment and monitoring options that are sure to fit nearly any family's budget.
For more information on home security and alarm system companies, or to read the latest Vivint, FrontPoint Security, LifeShield Security, Protect America, and ADT reviews, readers should visit SecuritySystemReviews.com. Consumer review content is updated on an ongoing basis.
About SecuritySystemReviews.com
SecuritySystemReviews.com, one of the nation's foremost experts on home security and alarm system companies, provides a platform for security industry experts to publish the best home security system reviews and other relevant industry advice and information. As a leading consumer reporting and reviews organization, SecuritySystemReviews.com makes all of their reports and other content available to the public for free on their website. All of SecuritySystemReviews.com's writers and staff members are non-biased professional with no financial relationship with any home security companies.