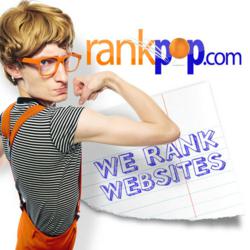 RankPop offers two main packages to increase rankings: SEO link building services and content marketing outreach campaigns.
Lancaster, PA (PRWEB) January 09, 2013
RankPop, the best search engine optimization company, is now offering a free website audit and competitor analysis to businesses looking to improve their web presence.
The analysis consists of an in-depth look at the strengths and weaknesses of a particular domain. This includes looking at on-site optimization and the keywords a website is currently ranking for. Additionally, representatives provide a detailed competitive analysis looking at competitors' keywords.
A contact form for the free website audit is available for those interested in services from SEO company RankPop. Expert representatives will call back once they have researched the site and completed the first part of the analysis.
Many businesses are interested in improving their website but are unsure where to start. A website analysis points out any trouble spots and gives practical and easy-to-understand advice to build an individualized strategy.
According to Statistic Brain, Google alone got over 4.7 billion searches a day in 2011. People use search engines to find everything they want to know. It is the first place many people go to find local businesses they want to get in contact with. For some businesses increased rankings for a small set of keywords can more than quadruple website traffic.
RankPop offers two main packages to increase rankings: SEO link building services and content marketing outreach campaigns. Their link building service has a pay for performance edge where you get half your money back each month your rankings do not increase. Their content marketing contains different levels of packages that include infographics, viral videos, widgets, giveaways and more.
Complex algorithms determine search ranking results. The challenge is that the algorithms are frequently changing, creating a need for constant examination to maintain a website's traffic. This demand is the why businesses are choosing to work with SEO companies to increase their rankings.
About RankPop:
RankPop, located in Lancaster, PA, has helped hundreds of clients across America to increase their search rankings. Co-founder Dave Conklin is a leading Internet marketing expert. RankPop currently works with a large variety of websites to provide both quality link building packages and web content marketing services. Check out http://www.rankpop.com/ to see what RankPop can do for your company.
RankPop
425 N. Prince St.
Lancaster, PA 17603
855-726-5767