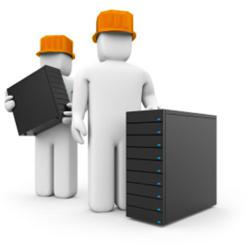 San Francisco, CA (PRWEB) February 16, 2013
BestHostingSearch.com, an unbiased web hosting review & rating site, announced BlueHost as the best shared hosting in 2013 for the professional shared hosting solution designed for personal, small to medium sized businesses, starting at $3.95/mo, 44% off its regular $6.95/mo for all readers going through this promotional link.
As introduced by BestHostingSearch.com editors, BlueHost is one of the fastest and most reliable shared web hosts that present rich features, good reputation, affordable price, advanced technology and rock-solid technical support. With its single unlimited shared hosting plan called Professional Plan, BlueHost is now hosting over 2 million domains with an increase of more than 20,000 new customers for each month.
BlueHost has invested over 20 million of USD to build the 3 dedicated data centers, and a coupon of millions of USD to upgrade the Dell-branded servers and national fiber network. BlueHost is the only web host that has customized Linux kernel for better Linux, developing the unique server resources protection technology to improve the shared web hosting reliability by protecting customers from slowness or downtime caused by other heavy users' over-consumption of the server resource.
With more than 16 years' experience and the advanced technologies, BlueHost has all the customers backed by its guarantee of 99.9% uptime and less than 2 seconds page loading time. This guarantee has been proven by the BestHostingSearch.com editors by monitoring 10+ sites hosted with BlueHost in the past 6 months. Furthermore, with the BlueHost exclusive ANYTIME money back guarantee, the customers are free to refund if there will be any dissatisfactions.
At the competitive price low to $3.95/mo, BlueHost includes rich features with the professional plan including:
1) 1 Free domain name and unlimited websites allowed on 1 account
2) Free site builder w/ 1000+ template and themes allowing users to create web presence in just a few minutes
3) cPanel control panel & SimpleScripts 1-click script installs with 150+ popular applications
4) Free $100 Google advertising credits and $50 Facebook advertising credits
5) Latest PHP 5/suPHP, CGI-BIN, Perl 5, Python, MySQL 5, PostgreSQL and Ruby on Rails
6) 256MB PHP "memory_limit" - sufficient for dealing with large requests
7) Instant account set-up, no hidden fees & anytime money back guarantee
8) 24x7 toll-free telephone support with an average holding time no more than 30 seconds
To learn more about the award winner of the best shared hosting 2013 - BlueHost, visit besthostingsearch.com/web-hosting-guide/best-web-hosting-2013
About BestHostingSearch.com
BestHostingSearch.com, since 2006, is a customer voting based shared hosting review website, rating shared hosts based on the customer rating on the shared hosting reliability, performance, technical support and price, designed to help people find the best shared hosting service at an affordable rate. To learn more, visit BestHostingSearch.com now.