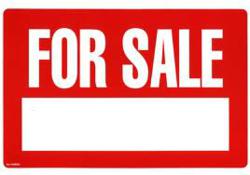 This network of sellers provides homes in various conditions in the Tampa Bay area.
Tampa, Florida (PRWEB) April 19, 2013
Home purchases are a possibility for some buyers able to make a purchase without financial interruptions. The state of Florida is one state with higher than average foreclosures that are now helping real estate investors cash in on available properties. The PLB Investment Group is based in Southern Florida and has published its best area in Tampa Bay to buy a home for those searching for a new property. These listings can be read online at http://www.realestatetampaflorida.com/sell-your-house.
Buying a home through a realtor has remained the traditional route to complete a purchase for decades. The connections that are typically a part of realtor transactions help buyers without irregularities to find suitable housing.
A man or woman who has poor credit, past bankruptcies or current tax liens could find difficulty making a traditional purchase. Part of the new tips published online offers ways that potential buyers can purchase a home or parcel or land without relying upon realtor screening or qualifications for credit ratings.
The services that are offered online by the PLB Group now include alternatives to realtor assistance. The company team of real estate investors works closely with a list of sellers to ensure that all interested parties receive access to faster sales completions. This network of sellers provides homes in various conditions in the Tampa Bay area.
These homes are immediately ready for occupancy after the final transaction is completed. The tips now published online are serving as one helpful resource to buyers of homes in Florida.
About PLB Investment Group
The PLB Investment Group leads the Southern Florida real estate market for connecting buyers with sellers. This company provides a wealth of knowledge and services to men and women who have various financial restrictions and other elements that could prevent a real estate sale. The easy qualification process for buyers using the company as a trusted resource is helping place more families in homes faster. The PLB Investment Group now provides an immediate online contact form for all online submissions of investment opportunities or other real estate matters.