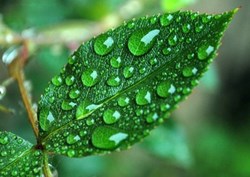 Denver, Colorado (PRWEB) June 03, 2013
When it comes to selecting the best wallpaper for the desktop, the decision shouldn't be as difficult as it is when looking for new wallpaper for the living room or the baby's nursery.
The Daily Gossip Magazine has recently published reviews and recommendations for what are some of the best desktop wallpapers of 2013, as well as a few tips on how to select trending wallpaper ideas.
At the moment, wallpapers dedicated to characters or scenes from epic movies such as Iron Man 3 or The Avengers and TV series Game of Thrones are all the rage. Same goes for games such as World of Warcraft, Diablo III or recently released BioShock Infinite and Tomb Raider.
According to Daily Gossip the general advice is to be critical and compare images, to look for a desktop wallpaper that is a reminder of good times, a holiday spot, seen or to be seen, a concert of a beloved band, a happy picture that makes the user's day or a motivational quote that power-boosts him or her throughout the day's most challenging moments.
So, whether it is a hot bikini model standing next to a racing car or a serene landscape view from a mountain area, the desktop wallpaper holds the ability to actually say something about the device's owner. For others, having an inspirational wallpaper on their desktop is a mood-booster, a quote about friendship or love that keeps them going.
Same goes for wallpapers of places they want to visit, a fabulous spot, where the user can escape whenever he or she wants. Others love to use their desktop wallpaper as a reminder of good times, be it their wedding day, a holiday picture of their kids, that weekend getaway with their friends or the greatest concert they've ever attended.