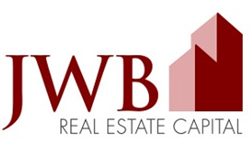 Downloading our investing package can help kick-start the investing career of an adult who is exploring non-stock related income streams
Austin, TX (PRWEB) September 11, 2014
Investing solutions for adults getting into real estate in the U.S. usually center around flipping homes for a potential profit. The JWB group is now showcasing its best ways to make money in real estate through its online strategy guide posted at http://jwbrealestatecapital.com.
The revised guide is a new launch this year to showcase the turnkey market to would-be investors across the U.S. While the JWB company is located in Florida, the revenue streams that are built in the real estate market are available to investors from any state.
"Downloading our investing package can help kick-start the investing career of an adult who is exploring non-stock related income streams," said a JWB source.
The investing guide features different audio and textual content that explains the best options available to adults regardless of their personal budget. The solutions that have been set into motion by the JWB company over the past few years are already earning income for more than 300 clients.
"Making money in the housing market is possible without having to buy a home and flip it with the hopes of earning a profit," said the source.
The JWB Real Estate Capital company currently provides strategy sessions for potential clients through its online portal. A person who has downloaded the new guide can setup a session at no cost going through the customer service portal that is now featured on the company website.
About JWBRealEstateCapital.com
The JWBRealEstateCapital.com company supplies ways that average investment clients can earn higher investment returns through its housing industry programs. The company programs consist of turnkey rental homes in emerging markets in the U.S. The JWBRealEstateCapital.com company supplies users of its website with easy to access content that can help with building an investment career in the housing market.