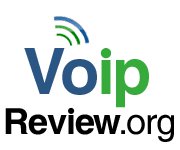 To help businesses find homes for their sites, VoIP Review reveals the top 3 features to look for when choosing a web hosting provider.
(PRWEB) May 18, 2013
Without web hosting providers, the Internet would be a very different place. A web hosting provider is like an Internet landlord, and website owners rent houses from Internet landlords so their websites have homes with IP addresses. Web hosting property options range in price and complexity, so businesses can find a web host that suits their budget and provides them with just the right amount of support.
To help businesses find homes for their sites, VoIP Review reveals the top 3 features to look for when choosing a web hosting provider.
1. Unlimited Traffic and Storage
Businesses want a heavy flow of customer traffic to their sites. More site views result in more purchases and more brand recognition. For this to happen, businesses need sites that can handle high volumes of traffic. A good business hosting service with unlimited traffic bandwidth will keep a website up during busy times of viewing so the site doesn't crash due to heavy traffic flow.
Unlimited storage is also important, because it means more space for pages, articles, links, polls, comments, and archives. A truly great business web hosting provider will provide unlimited amounts of both traffic bandwidth and storage. Business web hosting varies greatly in price, depending on the company's needs. Some basic web hosting plans run for about $7/month, while more unlimited customizable web hosting sites can run for for prices upwards of $100/month.
2. eCommerce-Ready Software
Business websites need ecommerce-ready software available through their web hosting provider. Tools like e-stores, shopping carts, and Paypal make it easy for customers to shop online. And using tools like site analytics, a business can understand what is selling and where their customer base is located.
The right business web hosting provider will help businesses expand their online presence while also expanding profits. To find the best web hosting providers that offer e-commerce software, businesses can look through some helpful web hosting reviews.
3. Technical Support
If something goes wrong with a server, businesses need a web hosting provider that will identify the problem and fix it quickly. Customers don't have patience for businesses with down websites, which make the business look unprepared and unprofessional.
A good web hosting provider will have a skilled 24/7 IT staff that can remedy any technical glitches at all hours. It's important to read the reviews of different web hosting providers to find a provider that offers complete technical support, just in case the unexpected happens.
The right web host will help the the business to appear professional and ready for customer questions and purchases. There are a lot of web hosting providers out there, but businesses can narrow them down by finding the providers that offer the very best tech support, ecommerce software, and unlimited traffic and storage capabilities.