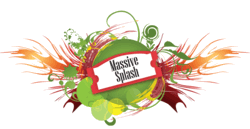 We have seen a large number of enquiries from businesses who are looking to gain an online presence but need talked through the options available to get an understanding of what is on offer. Our free website design consultation addresses this need
(PRWEB UK) 4 September 2012
Over the past few months Massive Splash, a full service online marketing company that provides turn key web business solutions to a range of businesses has noticed an increasing number of potential customers looking for more information regarding their website design services.
With some of the best website design services available Massive Splash is suitably equipped with skills and talent to be able to cope with the recent upsurge in demand for web design services.
The rise of the digital age and specifically mobile browsing has lead to more and more businesses are looking to create an online presence and with new technologies such as responsive website design and HTML5 it is now more important than ever to hire a team with an advanced and thorough portfolio of designs available such as Massive Splash.
Over August 2012 the statistics showed that there were a significant proportion of enquiries for those who wanted to discuss all of the available options to them and which would be best to enhance their online business services. The free website design consultation now looks to address this need and provide new customers with a selection of options and a range of web solutions which they can choose from.
To get a free consultation for website design services from Massive Splash customers simply need to fill in the online form which is situated on the right of the website. This is ideally located in order to ensure that it is a service easily accessible to everyone who wishes to take advantage of it.
The free consultation starts with the potential client giving an overview of what they are looking for and their budget and Massive Splash can then address their needs with a choice of design solutions which they feel most appropriate. The consultations are a great way for the relatively internet newcomer to get an idea of the options which are available and the pros and cons of the different technologies.
Since the introduction of the free website design consultation already a large number o f new businesses have came forward to consult with Massive Splash in regards to their website design options and the open nature of the service is what appears to appeal to many small businesses. All of the consultation can be completed via email so it is completely convenient for clients across the world.
Websites from MassiveSplash.com are made to make a "massive splash" of a first impression for a range of informational businesses and of course the typical shops looking for a way to get online with an ecommerce solution.