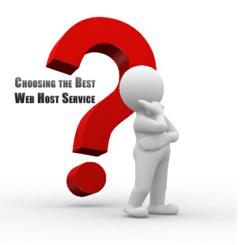 (PRWEB) May 04, 2012
The leading web hosting review site Top-Cheap-Web-Hosting.com awards WebHostingHub as the best website hosting for 2012 for personal and small businesses, rated from the web hosting features, speed, reliability, technical support and price, based on the editors' real experience and the real customer reviews.
WebHostingHub was found in 2006 designed for personal and small businesses. It is the sister brand of InMotion hosting that has focused on business class web hosting since 2001. WebHostingHub is not a famous web hosting brand before 2010, but now it's topping the list of nearly all main web hosting review sites.
As introduced by TCWH, WebHostingHub is awarded for the best website hosting by their compelling all-in-one unlimited web hosting plan and responsive technical support.
WebHostingHub offers a single shared hosting plan that includes 1 free domain name, unlimited websites hosting, unlimited disk space and unlimited monthly data transfer. They support PHP 5.2.17/5.3.10, Python, Perl and MySQL5 based on Linux CentOS and Apache2. They utilize cPanel with a convenient application auto-installer named Fantastico for users to 1-Click set up website in minutes, including WordPress, Joomla, Drupal, SMF, etc.
WebHostingHub provides 24/7 US technical support via toll-free telephone, live chat and email. With hold times that average less than 1 minute and 100% on-site employee in their Virginia Beach office, their customers can be assured that the experienced staff helping with their issues knows how to help.
WebHostingHub is starting at $6.95/mo regularly, but now they're making a compelling 44% discount for $3.95/mo with the additional $75 Google AdWords credit and $75 Bing/Yahoo Search advertising credit for free.
To claim the WebHostingHub special discount and to learn more about WebHostingHub, visit http://www.top-cheap-web-hosting.com/web-hosting-guide/best-web-hosting-2012
About Top-Cheap-Web-Hosting.com
Top-Cheap-Web-Hosting.com (TCWH) is an independent web hosting review website, rating web hosts based on the true experience and the real customer reviews. TCWH is designed to help people find the best web hosting deal at the most affordable rate.