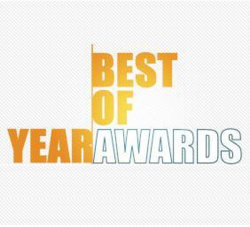 The best wireless security systems are now available for consumers to see and they come with detailed reviews that give consumers all the information they need to make an education purchase.
Seattle, WA (PRWEB) May 24, 2013
Wireless solutions have been gaining prominence in the field of home security systems as they offer several advantages to homeowners in areas like costs, installation, and security monitoring. Since consumer demand for wireless home security system is growing, experts at SecuritySystemReviews.com forms a list of the wireless security systems, which prove to be the best in the industry today.
LifeShield takes the third spot for the best wireless security system. According to SecuritySystemReviews.com, LifeShield has an undeniable advantage when it comes to wireless security solutions compared to most competitors. The company's wireless devices are so easy to install and are made to outsmart home intruders. LifeShield's equipment is classified proprietary, so they remain the possession of the company all throughout the contract. This is not too much of a disadvantage for homeowners if they intend to keep a contract with the company for a long time. LifeShield home security system components like control panel, glass break sensors, security cameras and keychain remotes are all wireless. The system can be monitored, accessed and controlled from a remote location by the owner through a secure Internet platform or a smartphone application. A full Lifeshield review is available on the website.
SecuritySystemReviews.com ranks Protect America security systems second on the list. Protect America wireless systems are powered by GE products, one of the best security hardware in the industry. With GE products like the Simon XT control panel, Protect America promises maximum and dependable protection, as well as a lifetime replacement parts warranty. The lifetime equipment warranty is one of the best selling points of the security system as it is presents quite an advantage over other companies that only offer limited warranty. Protect America offers various security packages exhibiting wireless capabilities with little upfront costs. Like other leading security brands, some wireless packages of Protect America come with valuable features like two-way voice monitoring, cellular monitoring as an addition to the broadband monitoring. However, the company still provides a standing talking command monitoring plan over a landline to customers who can't spend much. A full Protect America review is available on the website.
Experts at SecuritySystemReviews.com strongly feel that FrontPoint should be the first in best wireless security ranking. Even if FrontPoint is not as big and old as other companies in the home security system arena, it is perceived to be one of the best today. Frontpoint security systems are composed of GE wireless security hardware. Such wireless systems utilize cellular technology, which permits customers to access the system remotely. FrontPoint lets customers set up their own security system, and save money in the process. Some of the services offered by FrontPoint wireless technology include text, email alerts, geo services, video capturing, and video streaming FrontPoint has gained the admiration of many customers because of their stellar customer service. In addition, each system purchased come with a 30-Day Risk Free Money Back Guarantee. A full FrontPoint Security review is available on the website.
Find out more about the comprehensive reviews for the best wireless security systems providers by visiting SecuritySystemReviews.com.
About SecuritySystemReviews.com
SecuritySystemReviews.com is one of the best websites for getting valuable information on various home security solutions. The website is backed by a group of security system savvy individuals who are working very hard to research and write the reviews and recommendations to keep the public informed.
# # #