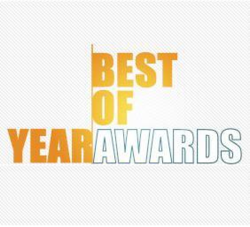 Our experts dedicate time to reviewing the best wireless alarm system companies so that consumers can save time and money while researching to best alarm systems.
Atlanta, GA (PRWEB) April 19, 2013
Home alarm systems have come a long way when it comes to technology. When it comes to the general security of their homes, these systems can lessen the worry and burden of homeowners. After the traditional phone lines, broadband lines were introduced as a medium for monitoring the alarm system of residences. Today, prominent alarm system companies are competing to offer the most efficient wireless systems. AlarmSystemReport.com has published a selection of the best wireless alarm systems, which have met the company's high standards.
A wireless network of security equipment presents more flexibility and security coverage. It can integrate a variety of sensors, motion detectors and other security components, and a solid battery backup system. Another benefit in acquiring wireless security system is ease of installation. When some companies offer wireless solutions; it also means that these solutions are composed of do it yourself alarm components, which do not require complicated wiring and hole drilling. This fact holds true with FrontPoint Security, the top company on AlarmSystemReport.com's list. FrontPoint has managed to do away with professional installation, which in turn attracted a lot of homeowners because it ultimately saves them money.
The website's FrontPoint Security review highlights the company's success in offering 100% wireless equipment as well as cellular monthly monitoring. Cellular monitoring technology allows communication between wireless components and monitoring stations without dependency on physical lines. This means that if burglars or intruders tamper with the system's physical lines, warning signals can still be emitted to the monitoring stations.
AlarmSystemReport.com's Protect America review also reveals that the company has also invested in wireless technology, which is why it is included in the best wireless alarm system list. Protect America security components are all easy to install, and can be set up on average of less than 30 minutes without the presence of the technicians.
LifeShield is also hailed as one of the best wireless alarm system companies, mainly because of its affordable wireless home alarm packages. LifeShield products also possess some features of the other companies such as easy installation, and dependable monitoring connection. The only big difference as revealed on the LifeShield review of AlarmSystemReport.com is that the company keeps ownership of their security equipment. LifeShield compensates by giving its customers zero or little upfront cost as well as affordable monthly monitoring fees.
Check out the latest in wireless system technology as well as the top home alarm company reviews by visiting AlarmSystemReport.com.
About AlarmSystemReport.com
AlarmSystemReport.com realizes the importance of consumer research for home alarm companies. After all the security of homes are at stake when it comes to such decision. There may be several options with regard to security systems. AlarmSystemReport.com aims to make easier for homeowners to identify that best alarm system that will suit their needs and lifestyle. Rankings and reviews made by the website are typically updated every year.
# # #