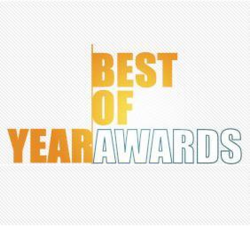 Wireless security systems are extremely popular, but experts recommend choosing a reputable company with quality equipment. SecuritySystemReviews.com is designed to guide consumers to these top security system companies.
Seattle, WA (PRWEB) May 28, 2013
To become one of the best wireless security systems, a company needs to have the right equipment, technology and resources to provide the convenience and efficiency, which are expected of a wireless security solution. This is one of the standards used by experts at SecuritySystemReviews.com to determine the best home security companies offering such technology.
Established security system firms in the businesses that have been in operation for quite some time do not necessary offer the best wireless devices for comprehensive security coverage of homes. This is what FrontPoint Security is successfully proving. Topping the list of best wireless security system, the company has been a formidable force when it comes to providing outstanding wireless equipment and capabilities, as well as do it yourself security system installations. FrontPoint home security systems include interactive monitoring using only cellular based connection. The company believes that this is the best medium of connectivity because it does not deal with physical lines, which can be easily be tampered.
SecuritySystemReviews.com gives Protect America home security system second place in the best wireless security system ranking. Although the company offers phone line and broadband connection as alternatives; they are also offering cost-effective wireless security solutions packages to homeowners. Protect America uses GE manufactured wireless devices, and confidently offers a lifetime replacement warranty for such devices. This is an edge from other companies which only give limited warranty as noted by SecuritySystemReviews.com. Despite using advanced wireless security system equipment such as the GE Simon XT Control Panel, surveillance cameras and motion sensors, Protect America packages are made to be affordable and accessible to average American households.
LifeShield Security made it to the best wireless security system list because it has effectively combined the latest wireless technology with very affordable equipment and monitoring services. Like other leading wireless security solutions, LifeShield security system is easy and convenient to install. However, the company still offers professional installation upon customer's request. According to SecuritySystemsReviews.com, LifeShield wireless security systems are the first ones in the industry to provide remote access through an Internet portal or mobile apps downloaded to tablets and smartphones like iPhone and Blackberry. The company retains ownership of security equipment in exchange for little or zero upfront fees.
For a more details about the best wireless security systems available in the market, and other relevant reviews, feel free to visit SecuritySystemReviews.com.
About SecuritySystemsReviews.com
As much as possible SecuritySystemReviews.com releases summaries and reviews of home security systems in clear and easy to follow manner. The objective of the website is not to promote a certain brand or impress a target audience. Instead, SecuritySystemReviews.com tries to be the best in the field of security system reviews to help the public distinguish which security system will work best for them.
# # #