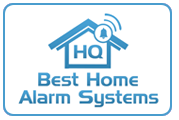 BHASR provides detailed reviews and comparisons of the leading home security system providers.
Dallas, TX (PRWEB) February 16, 2013
BestHomeAlarmSystemsReviews.com (BHASR) is a leading provider of independent home security systems reviews and ranks the top home security providers on an annual basis. After conducting their 2013 home security systems reviews, the 3rd party review website released the best wireless home security system companies.
According to Mike Bristow, the senior editor for BHASR, "After conducting our overall reviews of the top security providers we like to provide consumers with a more options like ranking the home security companies who provide wireless home security system, do-it-yourself home security systems or professionally installed systems. Not every consumer's needs are the same, but the good news is that there is a home security company out there that makes a perfect fit for the right consumer."
The best wireless home security system company is FrontPoint Security. FrontPoint Security is also the two-time Gold Award winner for the overall best home security system company. Based out of McLean, Virginia, FrontPoint Security offers their customers wireless home security equipment from GE Security and provides reliable 100% cellular monitoring services. Additionally, FrontPoint Security is one of the only companies in the industry that offers their customers a 30-day money back guarantee. To read more about the services and offerings from FrontPoint Security visit http://www.6webs.com/frontpoint-security-review/.
According to BHASR, the wireless home security technology often gets confused by consumers. There are home security providers who offer wireless home security system but communicate with their monitoring station using an antiquated technology like a phone line. The issue here is that a phone line can simply be cut by an intruder rendering the home security system useless.
FrontPoint Security is one of the few companies in the home security industry where all of the components and communications are 100% wireless. The home security system communicates to the window/door and motion sensors wirelessly similar to a wireless network. The communication to the monitoring station is a secure GSM cellular signal. The advantage to a cellular signal is there are no wires and some security systems like FrontPoint Security include an anti-smash feature that alerts the monitoring station if the home security control panel has been tampered with.
About BestHomeAlarmSystemsReviews.com
BestHomeAlarmSystemsReviews.com is dedicated to providing consumers with the most up to date information on best home alarm systems. By providing both unbiased reviews of the leading home security companies and publishing educational information on how to keep families safe, BestHomeAlarmSystemsReviews.com is helping consumers lead a safer and more secure lifestyle.