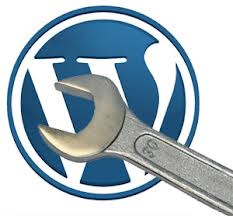 San Francisco, CA (PRWEB) January 09, 2013
BestHostingSearch.com, an independent web hosting review & rating site since 2006, today, named BlueHost as the best WordPress hosting 2013 for the cost effective WordPress hosting plan designed for personal and small businesses based on the review on WordPress loading speed, reliability, technical support, hosting features, and price, after they had reviewed 100+ shared WordPress hosts in 2012.
The BlueHost award-winning WordPress hosting plan has been recommended as a cost effective choice by WordPress.org officially since 2007. The plan is starting at $6.95/mo originally, but BlueHost is offering an attractive 44% discount for $3.95/mo for all the readers going through this BlueHost WordPress hosting promotional link. The plan includes 1 free domain name, allows to parked unlimited 3rd-party domain names and host unlimited WordPress sites on 1 account, includes $100 Google AdWords credits for free, and supports almost all the potential technology which may be used by WordPress. The exclusive BlueHost WordPress hosting technology includes:
1) PHP 5.3.19 (Jan 8, 2013) with PHP memory_limit >= 128MB.
2) Run PHP as suPHP for the increased WordPress hosting security.
2) 50+ modules including mod_rewrite, Curl, DomXML, ImageMagick, GD, ionCube, etc.
3) Secure Shell Access (SSH), shared SSL, SFTP, CGI, Perl, Python.
4) cPanel & SimpleScripts, 1-Click install WordPress in 30 seconds.
5) Include WordPress mobile site plugins and templates for free.
6) Guaranteed WordPress loading speed averages less than 2 seconds.
7) Guaranteed WordPress hosting uptime averages more than 99.9%.
8) Guaranteed ANYTIME money back guarantee - no hidden fee at all.
Meanwhile, BlueHost is the customer nominated award winner of the best WordPress hosting 2013. As introduced, by the end of Dec 31, 2012, BestHostingSearch.com has received 240 BlueHost reviews from the verified customers, and 99.4% of the customers rated the BlueHost shared web hosting service very positively including the hosting speed, reliability, control panel, technical support and affordability. This is the highest customer satisfied web host that BestHostingSearch.com hasn't seen ever before.
To read more the BlueHost review, visit http://besthostingsearch.com/bluehost-review
About BestHostingSearch.com
BestHostingSearch.com is a leading WordPress hosting review & rating site since 2006. It ranks WordPress hosts based on their editors' real hosting experience and the real customers' votes, designed to help people find the best WordPress hosting plan.