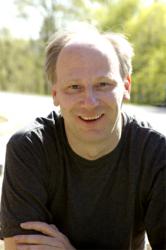 A diet is when you watch what you eat and wish you could eat what you watch." Hermione Gingold. We make it possible to do both!
(PRWEB) May 26, 2012
However now they are expanding their selection of Teflon skillets to include cast iron skillets. They are also adding a line of smoke meat generators to their barbeque grilling page for people who like a smokey flavor in their meat.
Company representatives point out that this is in keeping with their corporate philosophy of giving the customer choices and promoting a healthy life style. Sometimes like when going on a camping trip a skillet such as the Millennium Skillet variety is just the right cooking tool for the job. Its light weight, easy to handle and heats up much more quickly than a cast iron skillet.
Cast iron is good for home cooking because stoves designed for the home are usually built much better than portable camping stoves. Cast iron frying pans are also a good way to add iron to one's diet. Cast iron cookware products, however, are not as convenient as as their Teflon counter parts. They are heavier and they have to kept seasoned to prevent the formation of rust.
Teflon coated cookware does not need to be seasoned and its been declared safe by both the FDA and the US Consumer Product Safety Commission. The Teflon nonstick type of cookware is not a new technology. It has been used in cookware products for over forty years and it is used in more than forty countries throughout the world.
While Teflon has been proven safe for cooking use it does not offer the health benefit of a cast iron skillet. Many of our customers have been asking us to add cast iron skillets to our line of products. They want the health benefit that it provides.
Iron helps the body utilize oxygen once it is in the blood stream. Teflon does not offer this important benefit. Therefore, the company is now extending its line of cooking products to include cast iron pans. They are also adding meat smokers for people who want to smoke their favorite wild game or domestic meats.
Meat smokers offer the health benefit of reducing unhealthy fats. The smoking process allows more time for the fat to separate from the meat. As long as smoked meat does not contain more than 30% of ones diet they are considered safe. The recommendations offered by USDA and other reputable websites are posted on the Skillets & More smoked meat and grill web-page for easy reference.