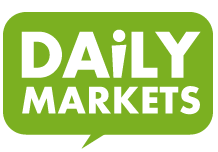 If you are looking for the best mortgage loan or refinance, real-time mortgage rates at DailyMarkets.com will prove to be invaluable in your search.
New York, NY (PRWEB) August 09, 2012
A mortgage loan is undoubtedly the biggest expense in a person's life. Considering the huge sum of money involved, even a 0.5 percentage point shaved off a mortgage loan can mean great savings on a homeowner's monthly repayment and overall payment amount. To get the best mortgage deal possible, consumers should shop and compare a few lenders.
DailyMarkets.com, a personal finance website based in New York that helps people save smart and invest smart, has just come up with a smart comparison tool that allows consumers to shop for the lowest mortgage rates among many major US lenders. Since interest rates and fees can differ between lenders, within the same day for the same loan, it is important for consumers to compare live mortgage rates. Using smart technology, DailyMarkets.com is now able to search banks' databases and show consumers the best real-time financing options for their mortgage.
Homeowners who are looking for new purchase loans, refinancing loans or cashout refinancing will find DailyMarkets.com's new mortgage section extremely helpful as DailyMarkets.com lists the lowest mortgage rates from many different lenders, corresponding to the information given by the consumer. Consumers can speak directly to any lender in the listing by simply calling the toll-free number shown, or they can get the lender to call them back by filling in their contact information.
This way, consumers can compare the different loans for their particular situation, and weigh their options. Not only does this help consumers to search for the best mortgage rates, it also helps them save a lot of time and money.
"Long-term mortgage rates have fallen to record lows in recent weeks, which makes it a good time for homeowners to shop around for a favorable home loan, whether it be for a new purchase or a refinance. When you get a cheap mortgage, you pay less interest on your loans, and thus have more money to spend or to save," says Grace Cheng, founder and CEO of DailyMarkets.com. "If you are looking for the best mortgage loan or refinance, real-time mortgage rates at DailyMarkets.com will prove to be invaluable in your search as some of the lowest mortgage rates are available only within a small time window for a quick-close deal."
"In our mortgage listing, we show you detailed information of your monthly payment. Get the full terms and conditions of the loan by dialing the toll-free number and speaking directly to the lender, or fill in some information for the lender to contact you," says Grace Cheng. "Doing so will ensure you get the appropriate loan package for your specific needs."
Since the mortgage rates shown at DailyMarkets.com are real-time, consumers will get optimal results by searching for quotes during weekdays rather than on weekends.
Other than providing useful mortgage information and tools, DailyMarkets.com also has sections dedicated to credit cards, insurance, CD rates, and changing trends in the personal finance world.
In the Insurance Comparison section, consumers can compare insurance rates of different types of insurance such as life insurance, auto insurance, health insurance and home insurance specific to the state they reside in. Doing so will enable consumers to save money as some insurers offer cheap insurance quotes in order to gain market share in the highly competitive industry.
Motorists looking to save more money should compare car insurance quotes with their current car insurance policy, and should consider switching insurers if they can get a cheap auto insurance with similar terms.
Consumers interested in the latest credit card offers can check out the Best Credit Cards section which shows the star rating of each card, gives readers access to the full review of each card, as well as the link to the official card issuer website to apply for the card.
DailyMarkets.com also lets consumers compare cash back credit cards, travel credit cards, balance transfer credit cards and many more, thus making it easier for consumers to find the card that caters to their specific needs. Business owners who want to be rewarded for their business spending, and who want a line of credit can browse through the latest business credit cards at DailyMarkets.com. The website also features many time-limited and exclusive credit card offers available only to readers through tie-ups with credit card issuers.
About DailyMarkets.com
DailyMarkets.com is a New York-based personal finance and investing site founded in 2008 by Grace Cheng who was named as one of the 'new kids in cyberspace' by Financial Times in 2007. DailyMarkets.com has an exclusive personal finance section, with a special emphasis on educating US and Canadian consumers about credit cards, mortgages, insurance and CDs, and helping them find the best financial product for their needs. Find the best credit card in just seconds using DailyMarkets.com's unique Credit Card Search Wizard, which is designed to help consumers find the perfect credit card based on their spending habits. Consumers can also browse through the huge selection of credit card deals such as balance transfer cards, cash back credit cards, rewards credit cards, business credit cards, travel credit cards, air miles credit cards, student credit cards, credit cards for excellent credit and more. Consumers can also check out the list of Best Credit Cards 2012. For more information, visit DailyMarkets.com.