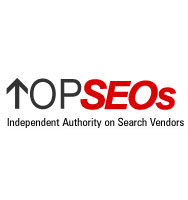 Plymouth, IN (PRWEB) February 4, 2009
topseos.com has recently completed their ranking of the best Pay-Per-Click companies in February 2009. After extensive research, they have narrowed down the field and compiled a list of the best companies specializing in Pay-Per-Click (PPC)services.
Pay-Per-Click is the model of advertising that uses advertising networks, search engines, and blogs to gain attention for their companies. PPC Companies develop campaigns to increase traffic for their clients while guarding against click fraud. A successful PPC company is able to provide companies with a stream of additional traffic through search based advertising and targeted marketing.
The list of topseos's top 30 Pay-Per-Click management companies for February 2009 includes:
1. JumpFly, Inc.
2. Bruce Clay Inc.
3. SEOP
4. Clicks2Customers
5. Increase Visibility Inc.
6. Intrapromote LLC.
7. SEO Image Inc.
8. Customer Magnetism
9. Whoast Inc.
10. ThinkBIGsites
11. Web.com Search Agency
12. Webrageous Studios
13. Portent Interactive
14. SEO Inc.
15. Location3 Media
16. Maximum Hit
17. Morpheus Media LLC
18. Target Logics
19. Reprise Media
20. Didit.com, LLC
21. Efficient Frontier Inc
22. KeyRelevance
23. Response Mine
24. Enquiro Search Solutions Inc.
25. Page Zero Media
26. eVision LLC.
27. SpiderSplat Consulting Inc.
28. Pepperjam.com
29. NetSetGo Marketing
30. Point It, Inc.
These companies have been carefully selected and have proven themselves with a solid track record. It is all about results.
topseos.com talks with a sample of each company's customers to determine a firm's dedication to customer satisfaction, depth of knowledge and commitment to a successful process. They also look at previous successes to determine the rankings of the companies on this prestigious list.
PPC Management Firms that would like to be considered for the topseos rankings can apply at: http://www.topseos.com/rankings/search-engine-marketing-agencies/apply-for-ranking.
To learn more about the best Pay-Per-Click Management firms, visit: http://www.topseos.com/rankings-of-best-pay-per-click-management-companies .
###