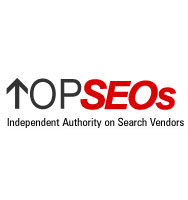 Plymouth, IN (PRWEB) February 4, 2009
topseos has announced the list of the best organic optimization companies in the world for February 2009. topseos.com has made a name for itself as the most in depth ranking system for internet marketing companies on the internet. They have established themselves as the place to go for up and coming SEO companies to be recognized as innovators and leaders in the industry.
Organic optimization is the act of increasing the visibility and ranking of websites on the search engines. This is a very important aspect of internet marketing because it helps businesses get ahead in the competitive Internet world.
Many companies offer organic optimization but very few can produce results. Some companies may claim to be the best, even with no concrete results. Beware of fly by night operations that will take your money without providing the top rankings that they promised to you.
The top 30 Organic Optimization companies compiled by topseos.com are as follows:
1. Bruce Clay Inc.
2. Increase Visibility Inc.
3. SEOP
4. Intrapromote LLC.
5. ArteWorks SEO
6. SEO Image Inc.
7. Customer Magnetism
8. Portent Interactive
9. Direct Hit Solutions, Inc.
10. Web.com Search Agency
11. ThinkBIGsites
12. eVisibility, Inc.
13. Whoast Inc.
14. Yellow7 Interactive
15. SEO Inc.
16. eBrandz Inc
17. Getupdated Internet Marketing
18. SEO.com
19. High Position Limited
20. Weblinx Limited
21. Sems
22. iProspect
23. 1st on the List Promotion Inc.
24. First Page SEO
25. HighPoint Search Marketing
26. Infatex
27. Reprise Media
28. PageTraffic
29. Inteliture
30. SEER Interactive
These companies have gone through a rigorous selection process that involves customer interviews, examination of knowledge and measurement of past success. After continuous assessment and evaluation, topseos has narrowed it down to the 30 best organic optimization companies in the world.
Organic Optimization Firms that would like to be considered for the topseos rankings can apply at: http://www.topseos.com/rankings/search-engine-marketing-agencies/apply-for-ranking.
To learn more about the best SEO Firms, visit: http://www.topseos.com/rankings-of-best-organic-optimization-companies.
###