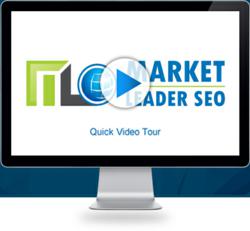 Harrisburg, NC (PRWEB) January 01, 2013
The search engine optimization company in Harrisburg, Market Leader SEO now changes its service strategy to benefit the clients. The authority now waives off the charge required for on page seo consulting.
It is a simple business strategy that to get quality services one is supposed to pay a certain amount, but a few service providers nowadays try to prove this concept wrong. Owner of seo service providing company, Market Leader SEO is one of them who have planned to waive off the fee required to avail on-page seo consulting services from the company. He announced that clients will avail quality on page seo consulting services, but they do not need to pay for this.
On-page seo is generally considered as the first level of seo services and if this process is organized properly, securing high rank is not difficult. He has thus planned to make this service affordable for all so that business owners can succeed in online marketing campaigns.
He commented on the service saying, "Along with demand, cost of availing seo services is also increasing. We are thus trying to introduce many such facilities for clients so that they do not give up the hope of earning from web-based businesses. This service will help us to get numerous satisfied clients who will obviously consider us as one of the best seo companies."
Professionals will help clients to set up business-worthy web pages to bring expected ranking result. They will discuss with clients about the process of optimization so that they do not get a chance to complain.
According to the chief seo professional of the organization, "We are different from other seo companies because we make everything very simple and transparent to our clients. Generally, they believe that waving fees means inadequate services, but we want to prove this wrong offering effective service only"
Clients are also happy to know about the latest facility. Mr. Mathew from Charlotte says, "I have talked to other seo professionals, but they are not as affordable as Market Leader SEO. This company professional always care for customers and introduce many such facilities time to time."
On page seo services, being offered by the professionals will include copywriting (for ranking) and seo consulting. Seo professionals will set up the pages optimally so that Google can review positively.
About the Company: Market Leader SEO is a seo consulting company in US. At present, near about 100 professionals are working with the company. Its head office is in the US, but there are branches in other Asian countries as well. To know more visit http://marketleaderseo.com.