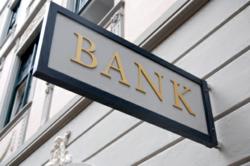 Taking care of customers and looking out for the best interest of local communities is the community banking business model
EL SEGUNDO, CA, April 13, 2013 (PRWEB) April 13, 2013
Consumers aren't getting any happier with their big banks. According to the latest report from the American Customer Satisfaction Index, three out of America's big four banks saw a decrease in customer satisfaction overall in 2012. More Americans are considering switching to a local bank or credit union, and with the Independent Community Bankers of America (ICBA) announcing April as Community Banking Month, now is the perfect time to do it.
Consumers on the lookout for the best bank benefit from looking locally. "Community banks are relationship lenders that thrive when their customers and communities do the same," says Bill Loving, chairman of ICBA, in an April 2013 press release. "Taking care of customers and looking out for the best interest of local communities is the community banking business model."
To help consumers preparing to take the leap from a national financial institution to a local one, GoBankingRates has created a guide to finding the best credit union or local bank.
Consumers can use the helpful tips included there to compare different institutions in their community to find the best bank or credit union to fit their needs. The guide includes a list of characteristics consumers should look for in a new bank, as well as a list of questions that will help them clarify what they are looking for in the best credit union or bank.
View the complete guide to finding the best local bank or credit union.
For questions about this report or to schedule an interview with a GoBankingRates editor, please use the contact information below.
About GoBankingRates
GoBankingRates.com is a national website dedicated to connecting readers with the best interest rates on financial services nationwide, as well as informative personal finance content, news and tools. GoBankingRates collects interest rate information from more than 4,000 U.S. banks and credit unions, making it the only online rates aggregator with the ability to provide the most comprehensive and authentic local interest rate information.
Contact:
Jaime Catmull, Director of Public Relations
GoBankingRates.com
JaimeC(at)GoBankingRates(dot)com
310.297.9233 x261
###
Source: American Customer Satisfaction Index, Benchmarks By Industry: Banks, December 2012.
Independent Community Bankers of America, "Go Local During Community Banking Month," 1 April 2013.