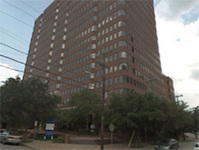 It's much easier to work and make sales calls from an office now, without dogs constantly barking in the background
Dallas, TX (PRWEB) October 22, 2008
October 2008 marks the one year birthday of BestofDFW.com. To say that BestofDFW.com has grown in this past year is an understatement. A more appropriate term would be "exploded". In one year, BestofDFW.com has grown from 5 employees to over 35; and will only continue to grow as the Internet advertising company and community guide is about to launch BestofTexas.com.
While many companies are facing bankruptcy and cutting jobs during this economic downturn, BestofTexas.com (BOTX) has consistently grown and found their niche in the Internet advertising world by offering affordable advertising for small to medium-sized businesses through-out the state of Texas. BOTX, the parent company of BestofDFW.com, knows that businesses will always need to advertise, especially during slower times like these. The company recently rolled out Text, Premium, and Video listings, at unbeatable prices. They wouldn't be able to do any of this without an excellent team, of course, and the growing company has worked hard to find ways to keep businesses in the consumers' view, while easing the blow of the current economic situation.
BestofDFW.com has come a long way since its humble beginnings last October. What started out in the dining room of the CEO's parents' house, has rapidly grown into an Internet advertising business with a headquarter location in Uptown Dallas. "It's much easier to work and make sales calls from an office now, without dogs constantly barking in the background," says Carrie Layne, CEO of Best of Texas. The company has settled into their large, first floor office suite, and more offices are expected for BOTX in the near future, with Austin and San Antonio on the list of upcoming city launches.
BestofDFW.com has established a reputation as a fun, and informational network of websites for locals as well as visitors to the Dallas/Fort Worth area. Soon, other communities will be launching all over the state of Texas. The company recently celebrated their anniversary by renting out an Uptown Trolley on the Friday night of the TX/OU weekend. Holding true to the saying, work hard, play hard, the group, comprised of talented folks from creative advertising agency gurus to seasoned sales professionals, rolled their way around Uptown and even made a few stops to get out and interact with the locals, handing out free BestofDFW.com t-shirts and koozies. "When people talk about us, we want to be known as the company that's always out having a good time and interacting with local communities," says Marketing Director, Ashley Wicks.
BestofTexas.com is on that path, with their continued growth and commitment to the communities of Texas. By this time next year, they'll be everywhere; and if this past year is any testament to the future, they won't have any problems getting there.
About BestofTexas.com-
BestofTexas.com provides local residents and travelers to Texas a one-stop source for the most up-to-date information and user reviews on events, businesses and services - from dining to professional services and everything in between. At BestofTexas.com, they're not just another online information provider - they're a lifestyle provider. For more information regarding advertising with BestofTexas.com, visit http://www.bestoftexas.com/advertise.php.
Contact
Ashley Wicks- Director of Marketing
(469) 467-4601 Office
(469) 682-4012 Cell
(214) 273-6470 Fax
Ashley.Wicks@BestofTexas.com
###