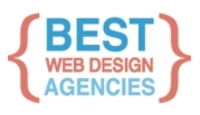 Plymouth, IN (PRWEB) March 1, 2010
The March 2010 rankings of the best web design agencies was released today by bestwebdesignagencies.com, the independent authority on web design and development. The ranked companies were those that stood out on top after an extensive evaluation process was completed. The top web design agencies are evaluated and recognized each month by bestwebdesignagencies.com.
Web design produces the aesthetic appeal for businesses providing a clean, functional look to the site. Essentially the design of the site can be compared to the storefront of a shop. First impressions can mean the difference between someone continuing on their way or stopping to shop. The companies recognized produce high quality designs that create a professional look for their clients.
The top web design companies for March 2010 are:
1. MindSmack.com
2. 2advanced.com
3. Web 312
4. DeepBlue
5. Oxygen Productions
6. Rooster Ink
7. Big D Creative
8. POP Interactive
9. Studio 7 Designs Inc.
10. 352 Media Group
11. lifeBLUE Media
12. Blue Fountain Media
13. Web.com
14. Blast Radius
15. Hudson Horizons
16. Oxidev Interactive
17. BeetrootStreet
18. End Communications
19. Hawaii Web Development
20. Bam Creative
21. Digital Base
22. etonDIGITAL
23. Ideaz Inc.
24. Broadway Infotech
25. Crea7ive Web Design
26. Breworks Design & Communications
27. Intense Design
28. Iflexion
29. Headstand Media
30. BlackPig
An evaluation team is assigned to each category ranked by bestwebdesignagencies.com. The team sifts through the thousands of applicants every month in order to find the best web design companies. In addition a member of the team will make contact with at least three clients of the design firm in order to obtain their perspective on working with the company. Questions are asked of clients such as, "Is a lot of attention paid to the design for the customer or does it appear to be too generic and quickly assembled?" or "Does the quality of the stock photography used in the design create a more professional look?".
Web designers that would like to be considered for ranking can apply at:
http://www.bestwebdesignagencies.com/rankings/web-design-agencies/apply-for-ranking
To view the latest rankings of the best web design agencies visit:
http://www.bestwebdesignagencies.com/rankings-of-best-web-design-companies
###