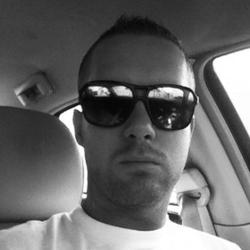 Dialin 555 for an Iphone 5
Clarkston Mi (PRWEB) September 26, 2012
HasCoupons.com is giving away the Iphone 5 to the 555th person who likes HasCoupons.com on Facebook.com. This promotion is for the milestone of 555 likes on Facebook.com, HasCoupons.com will be giving away the iconic Iphone 5 to one lucky person. This giveaway only requires a person to like HasCoupons.com and enter their email on the giveaway page on HasCoupons.com.
HasCoupons.com also has the smart T.V. giveaway to the 1,000th like on Facebook.com; these are two great gifts to our growing number of customers. There is no purchases necessary to be eligible for either of the giveaway. Be sure to follow Hascoupons.com on twitter @hascoupons to get the latest savings information as well as new giveaway promotions.
HasCoupons.com will continue to do giveaway promos every month until the New Year.
Also the $10 Mail in Rebate for a BP gas card or Visa Debit Card is still valid until October 29th, 2012.
HasCoupons.com Wild Wednesday Deals
BestBuy.com- The largest retailer of electronics has some of the best deals on their entire catalog but right now get free shipping on all computer products, laptops, and tablets. As well as the largest selection of wireless carriers from Verizon, AT&T, and Sprint makes sure to upgrade to the new Iphone 5 this weekend before they are gone.
Tassimo.com- the Tassimo home brewing system has 3 models of Single-Cup Brewers to choose from and over 40 varieties of coffee, tea, hot chocolate and more.
Tassimo.com coupons
OtterBox.com- Otter Box the leading provider of high quality cell phone case protection. Protect the Iphone 5 from drops or splashes in puddles with best quality cases from OtterBox.com.
Otterbox Coupons
BookAmillion.com- It's almost the time for Halloween. Let your visitors know about our scary savings. Also, The Walking Dead starts soon. Don't miss our $5 Graphic Novel Sale. BooksAmillion.com one of the largest catalogs of books on the web is sure to get the scary story for family time this Halloween.
Buy.com- Offers a large selection of items from electronics, clothes, home goods, and furniture. With such a wide variety to choose it rivals all large brick and mortar retail chains like Wal-Mart or Target. Buy.com offers numerous deals and discounts daily such as free shipping on many of their products.
HasCoupons.com prides their self on the ability to give the most back to our customers like us on Facebook.com to win the New Iphone 5. Don't forget about the smart T.V. for the 1000th Facebook.com like as well. Follow Hascoupons.com @hascoupons to get news on best deals of the day as well as more information on current giveaway promotions.