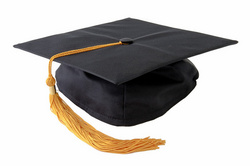 Applicants love our personal approach and find it useful to be able to talk to an Ivy League admissions counselor or essay expert about their thoughts
Los Angeles, CA (Vocus) October 19, 2009
PennandPaper.com offers Ivy League expertise and has helped several candidates gain admission into college, graduate school, law school, business school, and medical school for years. Now, the admissions firm is launching a concentrated effort to rank its best college essay services.
Its admissions essay services range from application/admissions essay editing to customized application strategies for struggling applicants, to phone counseling. Many applicants use PennandPaper.com's admissions essay services when they are first introduced to the company, then, when they return to use the application essay service again, the company notes they have an increased interest in admissions counseling services, application strategy help, and even more one-on-one time with admissions experts.
"Applicants love our personal approach and find it useful to be able to talk to an Ivy League admissions counselor or essay expert about their thoughts," a Penn & Paper admissions essay editor said. "With us, they feel like they have support, and they can better formulate the right content for their personal statement."
The admissions firm plans to reach out to both past and present applicants, and compile a current template of their favorite admissions services, advisers, and essay experts. They plan on increasing their provision of support for all applicants, whether seniors in high school applying to college, international students, Ivy League applicants, or adult applicants looking to return to school.
For more information on the Best College Essay Services effort, please visit PennandPaper.com, or call (888) 653-0222. The company welcomes applications from all students, on all levels.
About Penn & Paper
Penn & Paper (PennandPaper.com) is an admissions counseling/ college essay editing service that provides individualized help to applicants of all levels. Penn & Paper has helped several applicants seeking admission into competitive academic programs. The company's admissions consulting services strengthen an applicant's chances of getting admitted to college, business school, graduate school, law school, medical school and various fellowships/scholarships. For more information, please visit the company website at http://www.pennandpaper.com , or call (888) 653-0222.
###