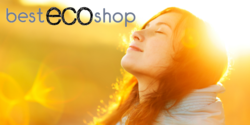 The fun, honest and approachable website is designed to make eco-living manageable and rewarding.
Lancashire, United Kingdom (PRWEB UK) 3 April 2013
Launched on April 2, solutions at bestECOshop.com span from small changes like swapping old ineffective light bulbs for energy saving LEDs to using solar panel technology to power tasks or hobbies in the garden or beyond.
The fun, honest and approachable website is designed to make eco-living manageable and rewarding. The wide selection of products is predominantly made for the consumer to buy, set up and use, with no installers or further maintenance required. Additionally, the use of renewable and sustainable technologies means a high potential for savings on household bills. The reduced production of C02 which results from the products on offer is also far better for the environment.
With photovoltaic solar panels electricity is generate for free using solar power. This in turn can be used to operate lighting and electrical appliances in the home as well as in caravans, motorhomes and boats. Once a solar PV panel is owned it can be used again and again to produce a personalised source of clean electricity. Other products reputed for their saving benefits are flow regulators for taps and showers which limit the quantity of water used in the bathroom or kitchen, and energy saving light bulbs that use as much as 90% less energy than ordinary halogen or incandescent bulbs.
Departments at bestECOshop.com include DIY Solar, Water Saving, ECO Gadgets and Sustainable Living. Investigate a little further and there's an expert information area called Eco My Life. Within this is advice and tips on how to incorporate a greener lifestyle into day to day living. Ideas range from ways to get eco into camping trips, the home, financial habits and resourceful practices like harvesting rainwater.
With free standard delivery on UK mainland orders and a 30 day money back guarantee the site offers an easy way to embark on a new venture into the increasingly popular world of green living.
To find out more about sustainable living and renewable technologies visit bestECOshop.com.