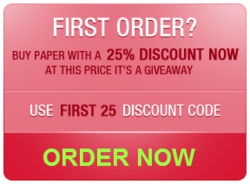 Our goal has always been to provide our customers with the best custom essay writing services in the business at competitive prices
(PRWEB) May 17, 2012
BestEssayTips.com, an academic writing company offering custom writing services to students at all levels, recently announced a new discount program and added service features. Now, students can enjoy an increased level of essay writing service at better prices than ever before.
"Our goal has always been to provide our customers with the best custom essay writing services in the business at competitive prices," explained the founder of BestEssayTips.com. "Now, we've added a discount program that gives both new and returning customers the opportunity to save big on our services, and we've expanded the features of our services to make them more comprehensive than ever before."
BestEssayTips.com is offering big discounts to new and old customers alike. For customers placing their first ever order with BestEssayTips.com, they can use the discount code "FIRST 25" to receive a 25% discount on their order.
"We understand that students are a bit apprehensive when it comes to doing business with an essay writing company for the first time," he continued. "To ease their concerns, we are making them an offer that's so good we are practically giving our services away. A 25% discount can add up to huge savings, and there are no restrictions on this service. We just want new customers to be able to try our service at a great low price."
But new customers are not the only ones BestEssayTips.com is offering discounts to. Another current promotion the company is running offers customers the chance to save 5% of orders of 15-50 pages, 10% off on orders of 51-100 pages, and 15% off on orders of 101 pages or more.
"We are running more promotions than at any time in our history. Now is truly the best time for students to save big on our services," the founder remarked. "The way our discount program is structured rewards customers increasingly on the volume of their order. The more writing they need, the more they can save. This is a really great promotion for students that have a lot of writing assignments on their plate."
BestEssayTips.com also offers a full range of features with its essay writing services, such as formatting, proofreading, plagiarism check, one-on-one messaging with the essay writer, 100% guaranteed confidentiality, guaranteed deadline delivery, and more.
The company also offers a wide selection of paper writing services that includes essay writing, application paper writing, term paper writing, research paper writing, book report writing, dissertation writing, and coursework writing.
"No matter what type of writing work a customer needs, we can do it," the founder of BestEssayTips.com said confidently. "We have a team of degreed writers that includes experts in every subject. We can take on assignments in any subject and any level of difficulty. There is no assignment that we cannot complete."
For more information, please visit http://www.BestEssayTips.com.