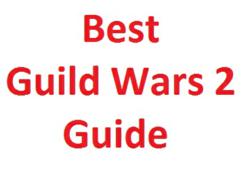 (PRWEB) August 13, 2012
Guild Wars fans eagerly anticipating the release of Guild Wars 2 and looking for more information about the upcoming game can now visit a dedicated new Guild Wars 2 guide website for the game at bestguildwars2guide.org. The blog aims to provide players with the latest news and updates regarding Guild Wars 2. Visitors can find a lot of interesting articles about the upcoming game, as well as useful information like game and player guides.
The massively multiplayer online role playing Guild Wars 2 game is the long awaited sequel to the original Guild Wars which was released way back in 2005. The game, developed by Arenanet and published by NCsoft, sold well over 6 million units. Among the game's attractive features are its guild system and its no-subscription fees model.
The sequel, Guild Wars 2, is scheduled to be released in late August this year. It will still be available without subscription fees, and will include new anticipated features like the Dynamic Events system.
The beta stage of the game is being closely monitored, while various upcoming features of the game are also being previewed. There are also articles discussing the effects of the game on the MMORPG scene like whether it can seriously challenge the current top MMORPG in the market, World of Warcraft.
The site will also feature various guides about playing the game and will be providing discussions and articles on various game aspects such as character creation, leveling, different classes, crafting, and PVP. Players new to the Guild Wars universe can also expect the site to be a great resource for learning about the game. It will help them to quickly get into terms with game's various nuances, and to start playing while having fun.
The site will also soon include a directory of Guild Wars 2 guilds. This will help players learn more about the different guilds and help them in choosing one to join.
More details can be found at bestguildwars2guide.org.