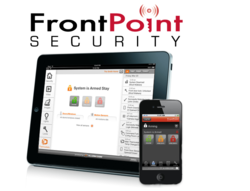 ...FrontPoint has an "A" rating from Better Business Bureau...
Chicago, IL (PRWEB) November 29, 2012
HomeSecuritySytemsHQ, one of the leading reviewers of security systems, has chosen FrontPoint Security as the "best" home security company of the present decade.
HomeSecuritySystemsHQ also declares FrontPoint Security as having the best product for anyone looking for a trustworthy and totally reliable home security system. The opinion isn't a surprise given the areas where FrontPoint Security stands out such as:
Customer Service
FrontPoint Security is the recipient of Angie's List Super Service Award for outstanding customer service in 2010. FrontPoint Security employees provide exemplary customer service, they have always been the benchmark for world class customer service in the industry.
Online Reviews
The online customer review site, Yelp, has given FrontPoint Security a full 5-star rating - the only one home security company to get such recognition. FrontPoint's commitment to customer service leaves customers satisfied with whatever service is asked for, and the low returns rate the company enjoys is the best proof. The overall customer delight with FrontPoint is the primary reason for both positive comments and why FrontPoint has an "A" rating from Better Business Bureau.
Cellular Monitoring & Wireless Equipment
The advanced cellular monitoring provided by Alarm.com and superior wireless equipment from GE Security are part of the bargain. Customers can watch over the security of their homes from cellular and smartphones, whether it is activating or deactivating the security system, receiving text alerts, or watching live videos of the property
30 Day Trial
FrontPoint Security knows how important a home security system decision is, and that's why all customers are provided a 30-day money back guarantee. Few people take advantage of this, because both product and service are so good.
Free Environmental Monitoring
FrontPoint Security's commitment to customer service includes professional environmental monitoring to protect property against fire, smoke, carbon monoxide and flooding. This service comes at no cost to the customer.
Free Shipping by FEDEX
FrontPoint provides same day shipping of all orders via FedEx with an expedited option if needed.
Smash & Crash Technology
The Simon XT is the GE Security control panel model used by FrontPoint and features a patented technology called Smash & Crash. Smash & Crash will thwart any attempt at breaking and entering by sending out an immediate alarm should anyone seek to intentionally damage the control panel.
Contact
Please feel free to get an instant quote right here. FrontPoint can also be contacted direct at (866) 363 2035.