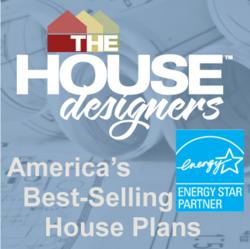 The emphasis on green home building is still strong as consumers look for products that are extremely high tech, energy-efficient and sustainable, said Tammy Crosby, Chief Operating Officer of The House Designers.
Portland, Oregon (PRWEB) December 28, 2012
2012 was a great year for attending home building shows like the International Builders Show (IBS), the Kitchen and Bath Industry Show (KBIS), PCBC and Greenbuild because innovation, convenience and affordable high quality products were plentiful. At the top of the list was the selection of smart home technology products that allow homeowners to link devices like home security systems, appliances, lights, thermostats, entertainment centers and even garage doors for total home control.
The architects and designers from The House Designers understand the demand for designing smart homes that not only feature the latest in high technology and sustainable home building products, but also are extremely energy efficient. As part of The House Designers commitment to encourage consumers and builders to build eco-friendly, smart homes they feature the only online collection of ENERGY STAR® and Green House Plans.
The intelligence of kitchen appliances was very appealing since they make meal planning, cooking and cleaning easier than ever before. Equally impressive was the new bathroom technology that featured everything from radiant flooring to smart fans with motion sensing technology to help you save money while pampering yourself with luxury amenities.
"The emphasis on green home building is still strong as consumers look for products that are extremely high tech, energy-efficient and sustainable," said Tammy Crosby, Chief Operating Officer of The House Designers. "Manufacturers in all product categories delivered the very best in smart, stylish products including exceptional veneer, fiberglass and polyurethane products that are affordable, beautiful and mimic the look of the real product."
Here is a list of our editor's favorite 10 home building products from 2012 to make new home construction or remodeling easier and more affordable:
Formica's® 180fx® Collection is a fabulous product for homeowners who have expensive taste but a limited budget. This year they released five lighter and more exotic granite and bold quartz patterns to add to their palette of luxurious looking countertops.
KraftMaid® never disappoints with its flair for style, organization and quality. This year our favorite dream kitchen featured two new paint colors — a muted green Sage and cream-toned neutral Mushroom to create a warm kitchen décor. It's part of KraftMaid's® Classically Traditional maple cabinet collection. This year they made their soft-close feature called Whisper Touch™ a standard on all cabinets and got "smart" with the new KraftMyStyle free app.
Therma-Tru® introduced a 3-Panel Style Door to its already popular ENERGY STAR® qualified Fiber-Classic® Mahogany Collection™, which mimics the look of real hardwood. A great design feature is that you can combine it with a Smooth-Star® panel which is perfect for painting. For areas that require extra protection from the elements, they offer fire and impact-rated versions.
When it came to windows, a clear choice for new construction was the Integrity® Wood-Ultrex® series which combines a real wood pine interior with a highly durable fiberglass exterior. A great feature about the double-hung windows is that the top and bottom sashes tilt and remove easily for hassle-free cleaning and are now available in custom sizes.
"Wood flooring has become a popular interior design option due to the increase in open floor plans where kitchens and family rooms blend together," Crosby said. "Hardwood floors offer a warm, elegant and seamless look that complements today's new home designs."
Added Crosby, "Our best-selling house plans of 2012 are from our craftsman, cottage and ranch house plan collections, which all favor natural products like wood and stone in their interior and exterior design."
Companies like Lumber Liquidators® offer over 340 hardwood flooring varieties at an affordable price making it easier for homeowners to enjoy the warmth, quality and appeal of wood. For an elegant, warm look we recommend Virginia Mill Works Handscraped Solid Floors in Golden Teak featuring creamy golden sapwood and unique dark-streaked heartwood.
If you're looking for beautiful synthetic products like crown moulding, interior trim, louvers, window and door framing to enhance your home's decor without breaking your budget then look to Fypon®. They offer thousands of preformed decorative urethane millwork products to easily accent your home.
We absolutely love LG's® new TurboWash™ washer, which trims 20 minutes off its large wash cycle and is one of the largest capacity models on the market with a 5.1 cu. ft. tub. Other great eco-friendly features include deep clean Steam™ technology and a Coldwash™ option that cleans as efficiently as warm water.
Benjamin Moore® continues to raise the bar for new color palettes and eco-friendly painting products with four new collections – the eclectic Artisan, the crisp Urbanite, the classically elegant New Traditional and the nature-inspired Coastal.
There were plenty of great HVAC products that utilized solar power, as well as innovative total home comfort systems like Owens Corning® EnergyComplete® System that combines insulation and air sealing using their revolutionary Air Infiltration Barrier with Flexible Seal Technology with their trademark EcoTouch® PINK® Fiberglas™ Insulation. It can reduce homeowners heating and cooling bills by up to 33%.
View the newest home designs for 2013 from The House Designers and America's favorite house plans from 2012.
ABOUT THE HOUSE DESIGNERS HOUSE PLANS: The House Designers are the leading residential architects and designers in the U.S., owned and operated directly by the designers who represent the majority of pre-drawn plans in America. The House Designers offers the best-selling, most popular construction-ready house plans in the country. Their clients have built homes in every state in the U.S. and in 56 countries around the globe. For more information, visit thehousedesigners.com or call 866-214-2242.