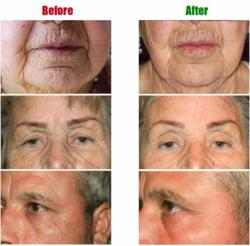 With the basic requirements for a thriving home-business in place and working, the future looks bright at Liberty Health Network. It's no wonder they are all over the front page of Google (Best International Home Business)
Tampa, FL (PRWEB) February 03, 2012
Revenue increased 20.8% at direct marketing and network distribution company Liberty Health Network, LLC (LHN) in January. The strong performance comes from an increasing acceptance of the companies flagship skin care product, the Beau Visage Facelift Mask. All channels experienced a rise in sales, with the direct sales of the product on Amazon.Com leading the way.
"We've known that our products could would find widespread acceptance with both men and women in the Network Marketing Arena. We were not so sure that the product's would stand up on their own without a business opportunity attached. Now after a back-to-back quarters of increasing sales in both the direct marketing and the Network Marketing Arena, and with January setting the pace for 2012, we're ecstatic!" says Russell Bly, Chief Operating Officer Russell Bly.
In Network Marketing, individuals sell products to people whom they know, like and, trust. As customers get acquainted to the quality of the products, they themselves often join the business to offer the product to others. In much the same way a CEO starts a company, brings on a management team, and recruits salespeople to market the product, a Network Marketing organization operates. When properly managed, an organization can be quite lucrative to all parties involved, if the products actually have value in the market.
"We offer products like our Beau Visage Nonsurgical Facelift Mask system that sell to both men and women on Amazon and Google Checkout at full retail. We've put together a system where individuals can market the exact same products and earn commissions in the process. We value our relationship with Amazon and Google, who each charge a fair price for us to market through their channels. However; We get really excited when groups of ordinary people share the commissions and prosper. We've made the process for individuals easy. LHN Associates may enroll with a full e-Commerce store for about half the price of setting up their own Amazon store. When they market our products, LHN handles commissions, fulfillment, and customer service. Our we then pay our distributors commissions on their sales, as well as commissions on the sales of their business team. Combined with products that actually sell in the open marketplace, our plan allows ordinary people to finally profit from an established and legitimate business system," said Chief Financial Officer Tracy Grevert.
Products that actually sell in the open marketplace without arm-twisting, combined with a fair and ethical compensation plan surely contribute to the success of LHN. LHN does their part by providing products that work and commission checks that cash. With the basic requirements for a thriving home-business in place and working, the future looks bright at Liberty Health Network. It's no wonder they are all over the front page of Google as the Best International Home Business.
About Liberty Health Network , LLC.
Liberty Health Network is one of the nation's leading Direct and Internet Marketing companies with a state-of-the-art Global Distribution facility in Tampa Bay, Fl. For 12 Years, the Liberty Health Network name has been synonymous with high quality Mortechem-Free Nutritional Supplements, Anti Aging Skin Care, and Internet Web Applications. The statements made on this website have not been evaluated by the Food & Drug Administration. These products are not intended to diagnose, prevent, treat, or cure any disease.
Businesses or Individuals interested in distributing Liberty Products or requiring more information on this topic should contact Chief Operating Officer Russell Bly at (813) 774-8191 or e-mail at office(at)libertyhealthbiz(dot)com.
###