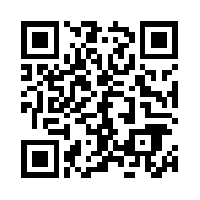 The Associates who beta-tested the site are seeing a five-fold increase in enrollment. That translates to increased revenues for everyone
Tampa, FL (PRWEB) February 24, 2012
For generations, entrepreneurs have been the lifeblood of not only the American economy, but also of many families. While it may seem that the economic climate in America is challenging the existence of small businesses, Liberty Health Network, LLC (LHN) believes that the climate is driving the companies continuing success.
"Face it. A huge segment of America is either out of work, or unsure of their own future employment," says LHN Chief Operating Officer Russell Bly. "Having a home business makes sense today more than ever. From tax incentives to personal freedom, few things offer the benefits of having the best home business possible. This is why we've put together a powerful new video presentation to spread the message. The message may offend some, who are sold on the 40-40-40 plan - Work 40 hours a week for 40 years to retire on 40% of what you couldn't live on to begin with. But many people are accepting the message and joining LHN!" Bly said.
"At LHN, we continue to invest in tools and technologies to help our associates build the best home business they can," said LHN Chief Financial Officer Tracy Grevert. "The new site is online now for live beta testing and will be released to the full associate field shortly. As with our promise of having the best home business tools, this site will be available to LHN Marketing Associates at no additional cost. And with gas prices at almost $4.00 a gallon and rising with no end in site, it just makes sense to give people business tools without nickel-and-diming the associate to death. Sure, it will cost us money to offer the services. But so far, the return on investment has been phenomenal. The associates who beta-tested the site are seeing a five-fold increase in enrollment. That translates to increased revenues for everyone!" Grevert said.
For individuals wanting to secure their own financial destiny, LHN has amassed a stockpile of powerful tools designed to boost business for their associates. To see the new presentation in its entirety, visit http://www.millionairesinmotion.com
About Liberty Health Network, LLC
Liberty Health Network is one of the nation's leading Direct and Internet Marketing companies with a state-of-the-art Global Distribution facility in Tampa Bay, Fl. For 12 Years, the Liberty Health Network name has been synonymous with high quality Mortechem-Free Nutritional Supplements, Anti Aging Skin Care, and Internet Web Applications. The statements made on this website have not been evaluated by the Food & Drug Administration. These products are not intended to diagnose, prevent, treat, or cure any disease.
Businesses or Individuals interested in distributing Liberty Products or requiring more information on this topic should contact Chief Operating Officer Russell Bly at (813) 774-8191 or e-mail at office(at)libertyhealthbiz(dot)com.
###