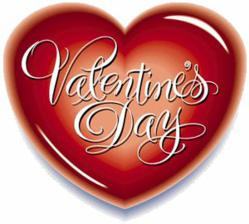 BestLaminate will open a new "Heart Promotion" on their designated Valentine Deals Calendar each day, which will display a new laminate flooring special.
Cleveland, Ohio (PRWEB) February 02, 2013
BestLaminate, a leading distributor of laminate flooring and laminate tiles, will be celebrating Valentine's Day by revealing a new deal on their website each day starting February 1st and going through Valentine's Day.
BestLaminate will open a new "Heart Promotion" on their designated Valentine Deals Calendar each day, which will display a new laminate flooring special. These discounts on various premium brands of laminate floors will run through Valentine's Day and should offer customers great incentive to replace old or outdated flooring and carpets, or to give their homes / businesses a great new look for 2013.
An added plus to this already beneficial promotion is that once the "heart" on the calendar is opened and the deal for that day is revealed, the special discount will remain active until the end of the promotion. This is great news for homeowners with busy schedules who would still like to take advantage of this savings from Best Laminate. To take a look at BestLaminate's Valentine Deals Calendar and all of the opened hearts, visit the designated webpage at http://www.bestlaminate.net/valentinedeals.
In addition to the deals on Best Laminate's website, they will also be rewarding their Facebook friends with daily giveaways of chocolate and sweets. Joining the "Be Our Valentine!" contest is simple. Just "like" Best Laminate's Facebook page and keep on the lookout for daily questions. Fans that answer these questions correctly may be rewarded with some delicious treats. The questions will include topics such as the history and celebration of Valentine's Day, home décor, flooring, and more. Winners will be chosen at random and participants must register at http://www.bestlaminate.net/contest in order to receive a prize.
These great promotions make the first two weeks of February an optimal time to give any home or business a classy new touch. BestLaminate already offers many quality brands of laminate flooring at competitive prices, including Pergo, Alloc, Quick-Step, and more. They carry a huge variety of styles and colors, and their team members have the knowledge and expertise to assist customers in making the best choices for their situation.
Laminate flooring is a wonderful alternative to traditional hardwood floors. Laminate floors are much less expensive to purchase as well as to fix. Installing these floors can be completed in a few easy steps, and average sized rooms can usually be finished over a weekend. Laminate flooring is ideal for any situation, even if it requires resistance against high wear and tear.
For home and business owners looking to upgrade décor, BestLaminate makes the first couple weeks of February a great opportunity to do so.
About the Company
BestLaminate is a family-owned business based in Cleveland, Ohio. The company's mission is to provide the best customer service, top industry knowledge, and a great variety of high quality laminate flooring. For more information on BestLaminate and the products they offer, visit their website at http://www.BestLaminate.net.