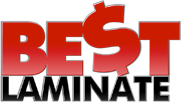 This company is very unique in that they give out free samples upon request, too.
Cleveland, OH (PRWEB) September 19, 2011
BestLaminate is a Cleveland, OH based company which specializes in selling laminate flooring. BestLaminate recently just added Quick Step laminate flooring to their already wide variety of laminate floor brands, giving customers another reputable manufacturer to choose from.
Quick Step laminate flooring prides itself on being a green company that produces products that are safe for the environment. The laminate board that the flooring is composed of is 74% pre-consumer recycled material. The recycled wood fibers and chips that make up the bulk of the flooring are all from sustainable sources. Landfills are never used to discard excess wood, and rejected products are both reused by third-party manufacturers and integrated into Quick Step's chipboard factory.
Quick Step laminate flooring features a patented locking system which is very easy to install. The ease of installation allows buyers to avoid using harmful adhesives, making a home or business a safer place. All flooring complies with CARB (California Air Resource Board) requirements.
Quick Step stands behind its products and offers a limited lifetime warranty on residential flooring, and a 5 year commercial warranty on certain commercial flooring. Both residential and commercial floors are made in the USA and have earned the North American Laminate Flooring Association (NALFA) certification seal. The seal is only given to laminate floors that pass a series of rigorous tests that evaluate aspects such as overall quality, strength, and durability.
Quick Step currently has fourteen collections of laminate flooring. Below are some examples of the collections with a brief summary.

Country – This collection has a wonderful, hand-crafted look with sculpted-pressed edges
Sculptique – This collection has a longer, 54 inch plank length with softer textures
Perspective – The Perspective collection has extra-long planks and really does a nice job presenting a natural look.
Allustra – This collection is highly glossed and gives off a nice shine which really highlights the wood.
Modello – Modello is a new collection with exotic wood finishes.
Eligna – This collection is wonderful for domestic use and the edges match seamlessly for a beautiful finish.
DecorWood – DecorWood is a new collection which is very exotic and luxurious. It boasts the HiDef Color Fusion Technology.
Other collections include Home, Home Sound, Classic, Quadra, Versque, QS700, and Rustique.
BestLaminate is already a highly trusted and reputable distributor of laminate flooring. By adding Quick Step laminate flooring to their already extensive collection of manufacturers, BestLaminate will always have a laminate floor that fits your home or business perfectly. This company is very unique in that they give out free samples upon request, too. Contact BestLaminate to request a free sample, or visit BestLaminate.net to see extensive video collections of laminate flooring reviews and to get a price quote today. Reviews of the Quick Step collections should be available at the end of September, 2011.
About the Company
BestLaminate is a laminate flooring importer and national distributor. They carry many of the most popular and well-known national brands of laminate floors with superb customer service and competitive pricing. They are a family owned business based in Cleveland, Ohio, and have a goal to go green and take care of the environment.
###