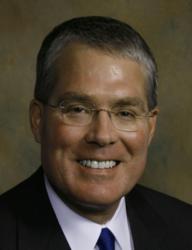 "Achieving a high ranking is a special distinction that signals a unique combination of excellence and breadth of expertise," according to U.S. News – Best Lawyers
San Antonio, TX (PRWEB) November 15, 2011
The San Antonio-based law and mediation firm of Donald R. Philbin, Jr., P.C. has earned a Tier 1 metropolitan ranking again in the second edition of the U.S. News Media Group and Best Lawyers "Best Law Firms" survey. The firm received the only Tier 1 Ranking in Mediation in San Antonio and one of three ratings in Arbitration (Tier 2).
According to U.S. News and Best Lawyers, "full data for the law firms that received rankings is available online, from the largest firms in the country to hundreds of one-person and two-person law firms, providing a comprehensive view of the U.S. legal profession that is unprecedented both in the range of firms represented and in the range of qualitative and quantitative data used to develop the rankings. Achieving a high ranking is a special distinction that signals a unique combination of excellence and breadth of expertise."
Don Philbin, J.D., M.B.A., LL.M., is an AV-rated attorney-mediator with extensive business, legal, and negotiation experience and education. He has resolved disputes and crafted deals for more than two decades as a business and commercial litigator, general counsel, and president of technology-related companies. Don holds a Masters of Law degree from Pepperdine's top-ranked Straus Institute for Dispute Resolution, where he is now an adjunct professor, has been trained and published at Harvard's Program on Negotiation, is an elected Fellow of the International Academy of Mediators, the American Academy of Civil Trial Mediators, the National Academy of Distinguished Neutrals, and the American College of e-Neutrals, and was one of the first U.S. mediators certified under the international standards established by the International Mediation Institute. He has mediated hundreds of individual and class matters in a wide variety of substantive areas and serves as a neutral on several panels, including CPR's Panels of Distinguished Neutrals. Don has published widely in the field, is Co-Chair of the ABA Dispute Resolution Section's Negotiation Committee, and a member of the ADR Section Council of the State Bar of Texas. Mr. Philbin is listed in THE INTERNATIONAL WHO'S WHO OF COMMERCIAL MEDIATION, THE BEST LAWYERS IN AMERICA, TEXAS SUPER LAWYERS, and THE BEST LAWYERS IN SAN ANTONIO. His firm is listed in the U.S. News and Best Lawyers "Best Law Firm" survey and the BAR REGISTER OF PREEMINENT LAWYERS.
About Best Lawyers
Best Lawyers® is the oldest and most respected peer-review publication in the legal profession. For over a quarter century, the company has helped lawyers and clients find legal counsel in distant jurisdictions or unfamiliar specialties. The 2012 edition of The Best Lawyers in America includes 41,284 lawyers covering all 50 states and the District of Columbia and is based on more than 3.9 million detailed evaluations of lawyers by other lawyers. Best Lawyers® also publishes peer-reviewed listings of lawyers in nearly 70 other countries, covering many of the world's major legal markets. Best Lawyers® lists are excerpted in a wide range of general interest, business and legal publications worldwide, reaching an audience of more than 17 million readers.
About the U.S. News Media Group
The U.S. News Media Group is a multi-platform digital publisher of news and analysis, which includes the monthly U.S. News & World Report magazine, the digital-only U.S. News Weekly magazine. Focusing on Health, Money & Business, Education, and Public Service/Opinion, the U.S. News Media Group has earned a reputation as the leading provider of service news and information that improves the quality of life of its readers. The U.S. News Media Group's signature franchises include its News You Can Use® brand of journalism and its series of consumer guides that include rankings of colleges, graduate schools, hospitals, health plans, and more.
###