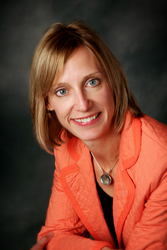 You are a shining example of living your best life – and giving your best for the benefit of others. Thank you for the fabulous community you've created. I'm most grateful to be here.
Cedar Rapids, IA (PRWEB) July 26, 2010
Dr. Mollie Marti, a performance psychologist and founder of BestLifeDesign.com, has a crystal clear mission; to teach as many people as possible how to live their best life. Through her Best Life Design website Dr. Mollie and her team of "life designers" - fifteen of the country's top life coaches, authors, health experts, and speakers - offer people a life design resource that provides tools, advice, and inspiration in all areas of life design, including health, fitness, relationships, finances, career, spirituality, and success.
As a psychologist, lawyer and trained mediator, Dr. Mollie has years of experience in conflict resolution, negotiation, facilitation, group dynamics, team building and alignment, motivation, performance effectiveness, communication strategies, strategic planning and change management. With her unique ability to combine the science of success with the art of living well, Mollie is a popular trainer and speaker. She is a frequent resource for local and national media, including Self, Newsweek, Parents Magazine, and the Montel Williams show.
Dr. Mollie's team of professional Life Designers include people like New York Times best selling author, Bob Burg, writer and fitness expert, Andrea Metcalf, best-selling author, Jen Louden, Oscar nominated actress and a recognized voice of holistic and balanced health and well-being, Mariel Hemingway, etiquette coach, consultant, speaker, columnist, television and radio personality, Patricia Rossi, and ten other highly recognized, well respected, successful people.
Dr. Mollie and the Life Designers offer lifetime memberships to the Best Life Design online community with unlimited access to the site's success library, members' forum, exclusive members-only discounts, audios, articles, videos, and Dr. Mollie's "Start Strong" newsletter. These tools, along with the proven, success-driven advice of Dr. Mollie and the life designers, combine to make a truly unique and life changing experience for members of the Best Life Design community.
For more information about how Dr. Mollie and her team of Life Designers can help you live your best life, visit them at: http://www.bestlifedesign.com today.
# # #