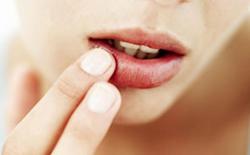 our lips are prone to drying out regularly and need constant moisture
New York, New York (PRWEB) January 08, 2013
Peeling, cracking, drying and burning lips! With everything else we worry about, including our hands and feet, winter also wrecks havoc on our lips' delicate skin. BeautyStat.com -- the leading online beauty community for skincare reviews and makeup reviews -- got together with some of today's leading dermatologists and its arsenal of devoted and passionate beauty editors to find ways to treat and protect lips during the winter months -- and also find out some of the best lip balms on the market today.
BeautyStat editors Jill Goldsberry and Nicole Gordon Levine helped conjure up a list of their favorite lip balms for winter. Jill claims that her Alaffia Baobab & Shea Lip Balm "actually smooths and seems to exfoliate my lips at the same time." While Nicole swears by Jouer's Essential Lip Enhancer, which "also acts as a volumizer, as it has clinically-proven Maxi-Lip TM in it!" Even BeautyStat's own Ron Robinson confessed that he couldn't pass up on the eos Medicated Balm's cool egg-shaped container, loving that it keeps his lips "moist, soft and sensationally smooth."
Dr. Paul Jarrod Frank provided us with some tips that can really help with the overall health of our lips. He explains that the "mucosal skin (ie: lips) does not have the dead skin protective layer that shields from the drying elements." Therefore, our lips are prone to drying out regularly and need constant moisture, like petroleum based moisturizers as he recommends. Dr. Frank also contends that it is unwise to exfoliate the lips, since there is generally no dead skin to remove. He also advises to reach for crème glosses, as they will impart both moisture from the gloss and a nice dose of color of a lipstick without being drying. Find out other tips to help keeping your lips looking smooth and naturally healthy this winter season in the rest of the article found only at BeautyStat.com!
BeautyStat.com (a NYC tech startup) is an online beauty community - consisting of beauty product reviews - and social marketing agency for the beauty industry. It has been featured in Womens Wear Daily, New York Times, Forbes Magazine, NBC and CBS News. The strength of BeautyStat.com is its captive, engaged and influential 100,000+ community, 190+ blogger network and 40 million social network reach. BeautyStat.com works with beauty brands, retailers and PR agencies to connect them to the BeautyStat community for online PR events, advertising and rich consumer insights.
BeautyStat.com was founded by beauty entrepreneur Ron Robinson. Ron is a veteran cosmetic chemist who has worked for such leading beauty companies as The Estée Lauder Companies, L'Oreal, Avon Products and Revlon Products. Ron is currently a resident beauty expert for Allure magazine.