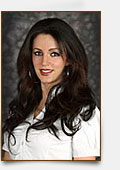 Los Angeles, CA (PRWEB) August 03, 2015
Dental practice in Los Angeles, Sunset Plaza Dental, is now offering emergency dental services to help patients in need. Most people know that general health emergencies, such as broken arms or a heart attack, should be evaluated in a hospital emergency. Unfortunately, a fewer amount of people know where to turn to during a dental emergency. This is important, because dental trauma is extremely common. More serious injuries must be addressed as soon as possible to minimize the risk of long-term damage, such as fractured or broken teeth, dislodged teeth or knocked-out teeth.
Dr. Poneh Ghasri offers compassionate emergency dental care. She provides emergency evaluations and treatments for a variety of dental emergencies, including:

Jaw pain
Painful gums
Chipped teeth
Fractured or broken teeth
Lost fillings and crowns
Dislocated or dislodged teeth
Avulsed or knocked-out teeth
Emergency Dental Care
Prompt dental treatment can prevent minor emergencies from deteriorating into major dental disasters. Treatments may include dental bonding, root canal therapy, stabilization, splinting and other emergency techniques. The goal is to save the tooth and to prevent complications, such as tooth loss or infection. Safety is a priority from the moment that patients walk through the doors, where each patient can be confident of being treated with respect, compassion and consideration.
According to Dr. Ghasri's team, the office provides a variety of other treatments and options, as well. "Our office combines a caring staff with a boutique-style office that is ready to serve all your dental needs. In addition to the general and cosmetic dentistry expertise of Dr. Ghasri, we also have a team of dental specialists who are all ready to address a wide range of dental problems," the team stated. Other available treatment options include orthodontics, Lumineers, Invisalign, porcelain veneers and teeth whitening treatments.
About Dr. Poneh Ghasri, Best Dentist Los Angeles
After graduating with a degree in neuroscience from the University of California, Los Angeles, Dr. Ghasri completed her Doctorate of Dental Surgery at UCLA School of Dentistry. She has since completed advanced programs in the fields of cosmetic and implant dentistry. Dr. Ghasri has worked with a number of celebrities and high-profile clients to become a trusted name in the entertainment industry.