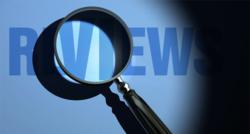 Tempe, AZ (PRWEB) February 07, 2013
Consumers often report difficulties shopping for and comparing latex mattresses, as the type remains difficult to find locally and retailers may offer vague product information. BestMattress-Brand.org, a blog dedicated to mattress information, dug into consumer reviews of latex mattresses and took a look at top retailers in an effort to provide insights for shoppers.
The recent post, titled "An In-Depth Look At Consumer Latex Mattress Reviews", reveals pro and con comparisons from 650 owners of all-natural and latex blend mattress owners. It digs into their satisfaction rankings regarding aspects of longevity, comfort, off-gassing, sleeping hot, warranties and more, as specific features often prove important when shopping for a new bed.
The bulk of the piece compares all-natural, all-latex mattresses with mattresses that feature foam over latex. The article presents the information in an easy to read chart format combined with detailed information regarding the comparisons and how they relate to the consumer, such as price, their effect on lower back pain and length of warranty among others.
The overall customer satisfaction rating for latex mattresses in general was 85%, which is significantly higher than traditional mattresses. It is important to note however, that 100% natural latex mattresses received an A grade while synthetic received only a C. The cost comparisons of natural latex and blended beds show that natural tends to cost more, though satisfaction proved much lower for blends.
The second chart included in this article provides consumers the ability to compare brand name features including bed types, components, warranties and return policies. The blog examines six online retailers, as latex mattresses are difficult to find in local showrooms, which at best may carry one or two models, possibly from the same manufacturer. When considering the factors involving health, warranty, and cost, BestMattress-Brands.org recommends the 100% natural latex mattress collection from Astrabeds, featuring a 25-year warranty and competitive pricepoint.
Shopping for a new bed requires research including reviews and comparisons. As consumers become more educated, they gravitate not only toward better values, but also become better informed about materials that affect health and factors that lead to a satisfactory purchase. Best Mattress Brand provides a valuable resource with numerous articles featuring up-to-date information, plus guides and news on a wide selection of brands.
BestMattress-Brand.org is a mattress research blog designed to provide information to mattress shoppers. With a mission to make bed shopping easier, editors provide unbiased assessments of manufacturer claims and customer satisfaction. The blog also features industry news and brand reviews based on first and third party research, and offers weekly newsletters for subscribers.