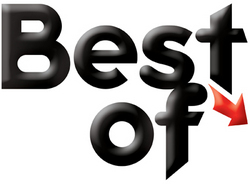 We needed a fresh look, which would allow us to grow as a strong global brand. We also listened to our members and advertisers, and developed a better product and our own social media platform, called the SquawkBox
Dallas, TX (PRWEB) December 4, 2009
Best Of, Inc., an online advertising company focused on hyper-local and tourism markets, is ending 2009 with a stronger brand, substantial growth, website launches in the United States and the Caribbean, a new iPhone application and improved social media platforms. Rather than be defeated by the slow economy, Best Of, Inc. found a way to deliver improved user functionality and successful online advertising opportunities, gaining prestigious awards and recognition along the way, such as being named one of the 'Top 10 Best Places to Work' in 2009 by the Dallas Business Journal.
After the much lauded launch of BestofTexas.com, the company recognized the demand for enhanced interactive features for the consumer and more opportunities for advertisers. "We needed a fresh look, which would allow us to grow as a strong global brand. We also listened to our members and advertisers, and developed a better product and our own social media platform, called the SquawkBox," says Carrie Layne, CEO of Best Of, Inc. Interactive videos and commercials are now available for the consumer to view, brochures, menus and forms can be downloaded, and coupons can be printed and soon be sent to mobile devices.
Best Of, Inc. has been diligently working on the launch of two new websites, BestoftheCaribbean.com and BestofNorthCarolina.com. The Caribbean site is a tourism-targeted website, featuring categories such as restaurants, lodging and transportation in 50 islands across the Caribbean. The purpose of the site is to provide a one-stop source for all the best things the islands have to offer, including specials, videos and reservations. The site had a soft launch earlier this fall, and plans to officially launch this month. BestoftheCaribbean.com will be featured as the Prize Puzzle Sponsor on the popular TV game show, Wheel of Fortune, on December 7th.
BestofNorthCarolina.com is the second Best Of, Inc. site to launch in the United States. The site is on track to launch December 5th, starting with the Ballantyne neighborhood of Charlotte and expanding throughout the state from there.
North Carolina residents and visitors can expect to find all the information on the best local businesses including reviews, videos, events, downloadable brochures, coupons and promotions. BestofNorthCarolina.com Editor In Chief Hillary Ryland is excited about the local launch and the rapidly expanding company. "This is exactly the kind of site I needed when I moved here from New York. The positive feedback we have received from people in the community so far is astounding - everyone has something to say about the 'best' this and that and now there will be a local forum for locals to express their inner critic and benefit from others' input as well. There is room for many voices, so we are also looking forward to growing our staff here in North Carolina," says Ryland.
Best Of, Inc.'s technology continues to advance as well. The SquawkBox social media platform is set to launch by year-end in conjunction with the new iPhone application. The SquawkBox platform is free and available to all users of Best Of, Inc. websites. Users can "Squawk" about the best places, events or activities, which feed directly to the homepage of the website. Photos and videos can be uploaded as well. This platform gives consumers a first-hand look at other's experiences with businesses in a particular location. The iPhone application is an extension of the SquawkBox, and will be available for all iPhone and Smart phone users by January 2010.
About Best Of, Inc.
Best Of, Inc. is a hyper-local and tourism based online advertising company currently owning more than 1,000 geo-targeted and vertically targeted websites including BestofTexas.com, BestofNorthCarolina.com, and BestoftheCaribbean.com. Many more websites are set to launch throughout 2010, including BestofFlorida.com, BestofSouthCarolina.com and BestofGeorgia.com.
For more information about employment, strategic alliances, marketing partnerships or investment opportunities, send an email to Info (at) BestOfInc (dot) com.
###