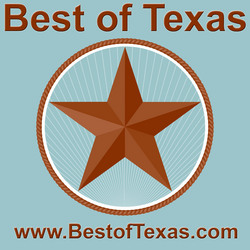 It was so difficult to hide it all from Amanda between the hidden cameras in her office and the planning of the charity event, but somehow we all managed to keep it secret from her and pull it off
Dallas, TX (PRWEB) June 10, 2009
BestofTexas.com will be hosting a 'What Not to Wear' watching party, featuring their blogger Amanda Warr, and a charity raffle June 19th. The event will be taking place at Jack's Backyard and all proceeds from the raffle are benefiting Attitudes & Attire. The community is invited to come out for the event to support the charity and to watch Warr be transformed on the big screen.
In late March of this year, Best of Texas threw a charity event, with the help of their friends at Jack's Backyard and local Dallas band, Eastwood. Little did the Best of Texas blogger know she would be in for a big surprise. During the event, Best of Texas' Squawker in Chief, Amanda Warr, who had been nominated for TLC's hit show 'What Not to Wear' by her husband, Joshua, found herself shamed into a closet makeover by the show's hosts, Clinton Kelly and Stacy London. "It was so difficult to hide it all from Amanda between the hidden cameras in her office and the planning of the charity event, but somehow we all managed to keep it secret from her and pull it off," says CEO, Carrie Layne.
After returning from her trip to New York, Amanda wanted to find a way help give others a taste of the experience. "Being on the show gave me far more than just a new wardrobe, Stacy and Clinton helped me find myself, my spirit again. They literally changed my life in a matter of days. I knew we'd promised everyone a watching party, so it just made sense that we turn the party into a charity raffle that would benefit Attitudes & Attire."
Attitudes & Attire is a non-profit agency dedicated to promoting personal growth for women seeking self-sufficiency. Going beyond traditional job training, self-confidence building workshops revolving around personal growth and communications skills, Attitudes & Attire also offers their clients, women who have had their opportunities for personal growth limited by a variety of issues including abuse, generational poverty, addiction and physical disabilities, image consulting to help them select professional clothing and accessories for the workplace from the Attitudes & Attire Boutique. Becca Haynes, Program Manager and Hopeful Smiles Director, says, "Everyday here at Attitudes & Attire we see how looking good can affect the way that you feel. So we are excited to be a part of such a fun and fitting Best of Texas event to benefit our clients!"
Warr, along with her Best of Texas family, wasn't alone in thinking the charity raffle was a great idea. Within a matter of days, the company was able to gather a large amount of donations for the raffle from local businesses. Items for the event's raffle include, but are not limited to, an autographed copy of Clinton Kelly's 'Freakin Fabulous,' a freshwater pearl necklace with silver charms and diamond from local jewelry designer Cannon Lewis, Theory sunglasses from Fashion Optical, gift certificates and a private party from Blues Jean Bar. For the foodies, a Whole Foods Market grilling basket with a $25 gift card. The basket, which includes cedar planks, skewers and silicone basting brush, also comes along with a variety of rubs, marinades and sauces. There's also a gift certificate for Scardello Artisan Cheese and a private wine tasting and winery tour for you and 10 of your friends at Times Ten Cellars. Massage Envy has donated two one-hour massages, and Dear Clark Hair Studio has donated three gift cards, each of which include a consult and cut from owner Kaycee Clark and color from Kimmy Long, Mickey Black and Chantel Rome. If your business is interested in donating to the cause, you can contact Best of Texas before June 15th.
All guests will be able to buy raffle tickets at the door for these and several other great prizes for $1 per ticket, with 100% of the proceeds going to Attitudes & Attire.
The free event will kick off at 6 p.m. at Jack's Backyard and will feature live music from Eastwood at 6:45 p.m. followed by the raffle at 7:45. At 8 p.m. all eyes will turn to the big screen as Warr's episode airs.
Will she go from looking like the worst of Texas to looking like the Best of Texas? To find out, join them Friday, June 19, at Jack's Backyard. You can RSVP for the party on the Best of Texas website. This will also be the last time to enter for a chance to win a trip for two to the Cayman Islands.
About BestofTexas.com-
BestofTexas.com is a network of hyper-local community sites, providing local residents and travelers to Texas a one-stop source for the most up-to-date information and user reviews on events, businesses and services - from dining to professional services and everything in between. At BestofTexas.com, they're not just another online information provider - they're a lifestyle provider.
###