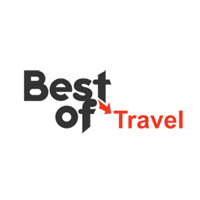 We're growing quickly, and looking to hire the best sales reps throughout Texas
Dallas, TX (PRWEB) August 4, 2009
Best of Travel, LLC, parent company of BestofTexas.com, BestoftheCaribbean.com and other hyper-local websites, is celebrating the recent addition of Giovanni Gallucci to their team and Advisory Board. Gallucci, known in the industry as an 'award-winning social media expert and leader in search engine marketing', will help grow the international brand by sharing his skills and expertise.
"I've been a big fan of BestofTexas.com since its inception. It doesn't surprise me that they have been recognized for their outstanding work, offline as well as online. I'm excited to be on the team and look forward to introducing new audiences to the future 800-lb gorilla in the hyper-local market," says Giovanni Gallucci.
Gallucci, a founding partner in DexterityMedia and former President and COO of Zunch Communications, is bringing much experience to the Best of Travel team. He is known for his knowledge of social media, brand evangelism, public speaking, search engine marketing, as well as viral marketing, online training, buzz marketing and search engine optimization skills.
In August, Best of Travel will be rolling out several new features and tools for their website visitors. The new 'Best of' social media platform will allow visitors to "squawk" about all the best places in their own neighborhood. This media platform will also be launching in mid-August as a new application for all iPhone users.
Best of Travel was just chosen as one of the Best Places to Work in Dallas for 2009 by the Dallas Business Journal. "We're growing quickly, and looking to hire the best sales reps throughout Texas," says Marketing Director, Ashley Wicks. To submit your resume, please email it to jobs@bestoftexas.com, and tell us why you're the best.
"We're building a strong team, and positioning ourselves to be the best of everything…the best place to work, the best place for businesses to advertise, and the best place for locals and tourists to go and find relevant information about their community. We are extremely excited to add such a knowledgeable member as Giovanni to our team. It doesn't hurt that he's also great fun to be around and to have a beer with. He also adheres to our "no dress code" policy," says Carrie Layne, CEO of Best of Travel.
BestofTexas.com and BestoftheCaribbean.com are just a couple of websites currently launched, and the company has plans to roll out across the US and in other countries, making Best of Travel a global brand in the hyper-local and tourism markets.
Best of Travel targets two main demographics- tourists and locals. Best of Travel is an interactive online source for travelers across the world, whereas Best of the Neighborhood, a part of Best of Travel, focuses on the hyper-local aspects of the community.For strategic partnerships or investment opportunities, please contact invest@bestoftravel.com.
###