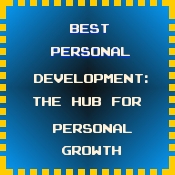 The universe is change; our life is what our thoughts make it. - -Marcus Aurelius Antoninus, Roman emperor
Singapore, Singapore (PRWEB) June 20, 2011
Best Personal Development has just launched their brand new website. Founder and Chairman Mr. Unity and his team have been hard at work developing and perfecting a website that will allow those who are interested in personal growth to come and explore the range of options they can choose from.
The goal of the website is to provide people with information, fresh insight and news regarding personal Development. Use the website as a resource, a variety of recommended programs, books, articles, videos and news alerts related to Personal Growth.
About Best Personal Development
Best Personal Development was founded by Mr. Unity in an effort to offer the visitors a center for personal growth where they can find anything they need to help them realize their dreams while enhancing all aspects of the person's mind, body and spirit. Here is what Mr. Unity said in a recent interview. "Personal Development is my passion and Uniting is my mission. Let me lead you to the Fountain, and Hub, of Personal Growth. "
The Website offers everyone a wide variety of personal development programs, articles, videos and other related news and reviews. In the next few weeks the site will host a calendar of major personal development events worldwide. Right now Mr. Unity offers all visitors a $49 EBook titled: "Personal Development – Gurus Exposed", which they will be able to download for FREE right from the site's Home page. Best Personal Development is quickly becoming the place to go to in all matters of personal development, where the main emphasis is on the visitor and his or her needs, a place where they can find the tools to enhance and expend their self-awareness, self-knowledge and just about any other aspect of their person.
For More Information:
To learn more about Best Personal Development, or to speak with Mr. Unity directly, please email him at info(at)bestpersonaldevelopment(dot)net. You can also call him directly at +65 - 978610281
# # #