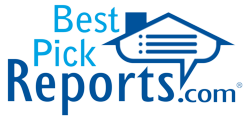 Birmingham, AL (PRWEB) May 02, 2013
Independent research firm EBSCO Research has published its annual home services guide, Best Pick Reports. The report highlights A-rated home service companies in the Birmingham metro area. The featured companies represent various home service categories, including electricians, roofers, HVAC, and plumbers. Inclusion in Best Pick Reports is exclusively through invitation.
"Best Pick" certification requires an A-rating based on over 100 telephone interviews conducted by the in-house research staff. The company conducts thousands of these interviews each year with homeowners who have had recent experiences with local home service providers. All companies must also hold proper insurance and licenses required by the state. In addition to meeting EBSCO Research's standards, every company must requalify each year in order to be considered for the distinction again. Congratulations to the following Birmingham companies that received the 2013 honor:
ACE Tree & Landscaping
ANDY OnCall
Blair Remodeling
David S. White Roofing Co., Inc.
Durante Home Exteriors
Extreme Painting
Gray's Roofing & Tree Service
Gutter Helmet Systems of Alabama
Hinkle Roofing
Latta Plumbing Service
National Tree Service
Nature One Landscape Design
OnTime Electric
Pentoir, Inc.
Sanitary Carpet & Rug Cleaners Inc.
Standard Heating & Air Conditioning Company
Target Pest Control, Inc.
The Painting Company of Birmingham
Wilbur's
EBSCO Research is a division of EBSCO Industries Inc. and, as an independent research firm, has been documenting the performance of home service companies since 1997. EBSCO Research publishes annual reports to aid homeowners in what can be a difficult search for quality contractors and home service providers. As General Manager Greg Robb recently wrote, "The sole purpose of our business is to legitimately identify the best companies in an industry often known for producing more than its fair share of unsatisfied customers."
The Best Pick Reports publication not only profiles top-rated companies, but it also features industry insight and helpful tips that homeowners should know before starting a project. To reach homeowners with this valuable information, EBSCO Research delivers thousands of copies of Best Pick Reports to Birmingham homes through direct mail each year. The research results, insight, and tips can also be found at BestPickReports.com, where homeowners can request a free hard copy of Best Pick Reports.