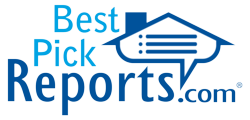 Chicago, IL (PRWEB) April 17, 2013
Independent research firm EBSCO Research has published its annual home services guide, Best Pick Reports. The report highlights A-rated home service companies in the Chicago metro area. The featured companies represent over 40 different home service categories, including electricians, roofers, HVAC, and plumbers. Inclusion in Best Pick Reports is exclusively through invitation.
"Best Pick" certification requires an A-rating based on over 100 telephone interviews conducted by the in-house research staff. The company conducts thousands of these interviews each year with homeowners who have had recent experiences with local home service providers. All companies must also hold proper insurance and licenses required by the state. In addition to meeting EBSCO Research's standards, every company must requalify each year in order to be considered for the distinction again. Congratulations to the following Chicago companies that received the 2013 honor:
ABC Plumbing, Heating, Cooling & Electric
Adrian Flooring Inc.
AFC Services, Inc.
Affordable Tuckpointing Pros LLC
Air Care Services
Allegretti Rug Masters
All Star Products
American Awning, Window & Screen Co.
American Carpet & Restoration Cleaning (ACRC)
American Gardens, Inc.
American National Sprinkler & Lighting
American Weathermakers, Inc.
Archadeck of Chicagoland
Atlas Restoration LLC
Benchmark Door
Besco Air, Inc.
Bob Jung Painting & Decorating, Inc.
Bud's Floor Service, Inc.
Campus Corps
Castino Painting & Home Services
C.B. Conlin Landscapes Inc.
Champion Roofing, Inc.
Chem-Wise Ecological Pest Management, Inc.
Closet Works
Conquest Pest Solutions
Countryside Roofing, Siding & Windows, Inc.
CRC Concrete Raising & Repair
Creative Carpet & Flooring
Renovations by D&D
Deck Tech
Diamond Factory Service, LLC
DiVinci Painters
Early Times Home Solutions
Euclid Roofing & Siding, Inc.
Executive Green Clean
First Class Fence Company
Fish Window Cleaning
Fresh Tech Maid
Golden Fence
Grant & Power Landscaping, Inc.
WindowWorks Inc.
Hunzinger Williams, Inc.
Innovative Home Concepts, Inc.
Irrigation Rx Inc.
Johanson Decorating & Handyman Services
K&M Concrete
Kaplan Pavement Services
Intelligent Plumbing Services
Kitchen Village
Lake Cook Exteriors, Inc.
LeafGuard Chicago
Lewis Floor & Home
Lindemann Home Services
Martin John Company
McCann Window & Exteriors
McHenry Heating & Air, Inc.
Midwest Construction Company
Mr. Floor Companies
North Shore Garage Doors
Northwest Cedar Fence Company
Opal Enterprises Exterior Remodeling
Outdoor Lighting Perspectives
Painting in Partnerships, Inc.
Paint Plus & More, Inc.
PaveStone Brick Paving, Inc.
Perfect Home Services
Precision Plumbing, Heating & Cooling
MasterShield Gutter Protection
ProTech Water Damage
PZ Construction & Builders, Inc.
Ravinia Plumbing & Heating Co., Inc.
Raynor Door Company
Robert Bair Plumbing, Heating & Air
Scaravalle Construction, Inc.
Scenic Greens Landscape Contractors, Inc.
Sebring Services, Inc., Residential Remodeling
Sentry Security
Spectrum Restoration Services
Stone Care Services
Titan Painting
TOPTEC Heating, Cooling, Plumbing & Electrical
Tru-Link Fence
Turf Care Enterprises Inc.
U.S. Waterproofing
Unique Upholstery, Carpet & Rug Cleaning, Inc.
USA Insulation
White Rabbit Garage Organizers
Window Energy Products, Inc.
Olson Windows, Doors & Siding
Winkler's Tree Service
Xclusive Concrete & Brick Paving
EBSCO Research is a division of EBSCO Industries Inc. and, as an independent research firm, has been documenting the performance of home service companies since 1997. EBSCO Research publishes annual reports to aid homeowners in what can be a difficult search for quality contractors and home service providers. As General Manager Greg Robb recently wrote, "The sole purpose of our business is to legitimately identify the best companies in an industry often known for producing more than its fair share of unsatisfied customers."
The Best Pick Reports publication not only profiles top-rated companies, but it also features industry insight and helpful tips that homeowners should know before starting a project. To reach homeowners with this valuable information, EBSCO Research delivers thousands of copies of Best Pick Reports to Chicago homes through direct mail each year. The research results, insight, and tips can also be found at BestPickReports.com, where homeowners can request a free hard copy of Best Pick Reports.