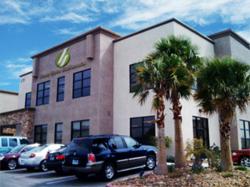 Best Rate Referrals to add 62 Las Vegas jobs this summmer.
Las Vegas, NV (PRWEB) June 26, 2013
Best Rate Referrals, a leading national mortgage direct marketing and online lead generation firm, plans to hire 62 in-house account managers in Las Vegas, Nevada over the summer to support their new Insurance Division.
This news adds to the positive employment trend in Las Vegas, NV. According to the Nevada Labor Market Briefing for May 2013, prepared by the Research and Analysis Bureau, shows that although volatile, Nevada's economy as measured by GDP has grown 1.5 percent in 2012. The number of new business entity formations in Nevada dropped two percent from a year ago in May.
Prior to the recession, Nevada was consistent amongst the leaders in terms of overall economic growth. Nevada's unemployment rate stands at 9.5 percent in May of 2013, down from 9.6 percent in April and from 11.5 percent a year ago, marking the lowest reading since the end of 2008. As of May 2013, Nevada maintained the highest unemployment rate in the nation.
Las Vegas has since added nearly 19,000 jobs relative to a year ago during the first 5 months of 2013. As the recovery has unfolded, Nevada has begun to make up lost ground. Job gains recorded in 2012 have outpaced expectations. There are also other signs of optimism as well in Nevada's economy: the housing market is showing indications of recovery and with the improvement in taxable sales.
Expectations on job gains are predicted in accordance to the Nevada Quarterly Employment Forecast that there will be an increase of 30,000 to 33,000 in 2014 and 2015 respectively.
With a 13,000 square foot building space and 62 seats to fill over the summer, being one of the cities with high unemployment rates, the outcome of this Las Vegas based marketing firm's intentions of opening up a new insurance division will be beneficial to many Las Vegas locals who are in search of advanced job opportunities in the valley.
With 80 employees currently, in hopes of adding to that number, this new division will require more insurance marketing sales reps.
The role that sales reps take on typically involves pounding the pavement by building referral relationships for licensed insurance agents and brokers. 90% of their job is to get in front of quality prospects. The Insurance Marketing Industry is 5 times as large as the Mortgage Marketing Industry.
The Insurance Division creates an advantage for insurance agents by providing them with:

Higher quality in bound calls from insurance prospects.
Exclusive Real-time leads from top ranking sites and online targeted campaigns.
Complete marketing solutions such as direct mail, Insurance Live Transfers, web content marketing sites.
Save time for agents, allowing them to focus on current client relationships and core business activities.
"At Best Rate Referrals we specialize in connecting insurance agents with prospects who convert to clients at a higher ratio," says David Morton, an active Licensed Insurance Broker of 17 years and V.P. of the Insurance Division at Best Rate Referrals.
With the confidence that this new division can and will make a big difference for many, Best Rate Referrals is proud to present to the public another opportunity for success by branching out into the insurance world.
About Best Rate Referrals
Best Rate Referrals is a nationally recognized direct marketing firm that specializes in generating organic leads for the mortgage, real estate and insurance industries. Please contact David Morton at 800-811-1402 or visit them online at Best Rate Referrals Insurance Leads.