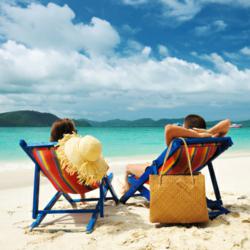 Los Angeles, Ca (PRWEB) January 20, 2013
Red Blue Realty's skilled staff believes that the best investment for retirement in the Los Angeles area is Los Angeles real estate. No larger or more secure rate of return is available currently than this retirement option. To achieve the optimal investment goal, investors simply need to find the right property to invest in, consider the length of time they wish to hold onto a property, and work with the assistance of a professional to find the best type of real estate investment for them.
Investors looking at real estate should start by deciding what kind of property they wish to buy, and where. Both property location and rental income potential should be carefully considered. Some options include purchasing multi-family homes or apartments, versus a single family home. Both are solid rental investments. Long term property appreciation in Los Angeles real estate is virtually guaranteed. With the urban area's continued economic growth expanding, and current housing market prices still low, this is an optimal time for investment opportunities. Investing in rental properties means no monthly income loss, with tenant rent paying for or mortgage payments.
Investors searching for the best retirement investments have many choices when it comes to purchasing. First of all, there is a choice to be made between purchasing a second home or rental housing units. A second residence can be claimed as personal property on an investor's income tax. In other words, interest payments are tax deductible. Investors may deduct payments up to $1 million of debt on either a first or second home. To qualify as a second home, the buyer has to live in the property at least fourteen days annually.
Red Blue Realty knows that if a property will be rented, buyers must analyze the rental amount a market can bear, and whether property enhancements will improve renting amounts and draw long term residents. Before purchasing a property for investment, buyers must spend some time becoming familiar with the rental values and rental potentials in any given area. These are based upon location, schools, number of housing units available, and an area's rate of growth. Areas with low crime and high population are naturally the best choices.
Red Blue Realty provides the knowledge investors need to locate the best retirement investments. From neighborhood selection to rental pricing, financing, and market changes, to the consideration of what type of upgrades most enhance a property's rental and long term value, real estate professionals can help.
Red Blue Realty works with investors to determine all of these elements to provide the most succinct summary of market appeals, rental capabilities, and over all investment growth. Such knowledge assists investors in locating the best investments in Los Angeles real estate.
Another aspect concerning the best investment for retirement is for investors to be sure that they have enough capital lined up to qualify for a mortgage finance loan and make improvements on a property if necessary. So if an investor's investment strategy is long term or rental, or rehabilitating a property and reselling it, the investor is covered in the initial stages of investment.
Whatever property type is selected by an investor, real estate is arguably the best retirement investment in the Los Angeles area.
The end result for investors: steady income that can grow every year and is often tax deductible. Through the expertise of a professional real estate company like Red Blue Realty, options for real estate investment and real estate profitability are simple to explore.
Website: http://www.redbluerealty.com
Email: Contact(at)redbluerealty(dot)com
Phone Number: 1-(855) 66-RBREALTY or 1-(855) 667-2732