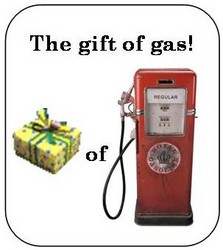 Bethel traditionally hosts many early season winter vacationers looking for pre-season prices on lodging and activities. We want to insure that these guests continue to visit before and after the Christmas holidays
Bethel, ME (PRWEB) November 24, 2007
From November 26 to December 22, 2007 and January 2-10, 2008, lodging establishments in Bethel, Maine, a winter vacation destination for Alpine and Nordic skiers, snowboarders, snowshoers and snowmobilers, are offering a gift of gasoline--three gallons of fuel per day per reservation for guests staying two or more nights in the resort community. Accommodations must be booked through the Bethel Area Reservation Service. Guests will receive the gas money at check-out. The offer is good any two or more days including weekends during the promotional period.
The winter tourist season starts early in western Maine. Sunday River Ski Resort opened for skiing and snowboarding on November 8th. Mt Abram Family Resort opens for the season on December 22. Nordic centers and snowmobile trails open in December after the first significant snowfall. According to weather records from the past decade, the average date of the first appreciable snowfall is December 5th. Along with outdoor activities, Bethel hosts a series of weekend events including craft and food fairs, ski equipment demo days, concerts, horse-drawn wagon rides, a Living Nativity scene, and shopping specials at local artisan shops.
Says Robin Zinchuk, executive director of the Bethel Area Chamber of Commerce, "With the price of gasoline at record levels, skiers and snowmobilers are looking for added value in choosing their vacation destinations. Area inns, B&B's, and condominium and vacation home rental agents are offering this incentive for early December and early January. We're hoping that both the price of gasoline and a lot of snow will fall this season."
"Bethel traditionally hosts many early season winter vacationers looking for pre-season prices on lodging and activities. We want to insure that these guests continue to visit before and after the Christmas holidays," adds Brad Jerome, president of the Bethel Area Chamber and marketing director at the Bethel Inn Resort.
Information on "The Gift of Gasoline", events calendar and lodging descriptions are available on line at http://www.bethelmaine.com. The Bethel Area Reservation Service can be reached at 1-800-442-5826.
###