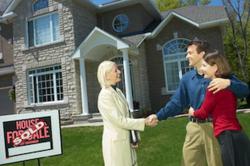 Hiring a reliable, trusted and dependable Bethlehem Realtor will have a huge impact on the success of a real estate sale or purchase
Bethlehem, PA (PRWEB) April 25, 2013
A new website named BethelehemPARealEstate.net, has just been released with a goal to compile information about Bethlehem Realtors and real estate agents in the Bethlehem area and to provide feedback to consumers who may be buying or selling a home and need a Bethlehem PA real estate agent. The intention of the website is to match each of the site visitors to qualified and trusted real estate professionals in Bethlehem, PA or the Greater Lehigh Valley area that best fits their individual buying or selling needs and with Realtors that specialize in the property type that the site visitors are looking for.
The website is anticipating further expansion by adding an area to allow consumer reviews of real estate agents, so that anyone that has experience with real estate agents in Bethlehem, PA can come to our site and provide feedback on their experience for that specific Realtor or real estate agency. This will greatly help consumers who are trying to find the best real estate agent to handle their home buying or home selling experience. With this addition, website visitors will be able to receive first hand knowledge and reviews of others who have already experienced the service of real estate agents that have been reviewed on this website. It is anticipated that this service will be available by the end of the second quarter, 2013.
Already added to BethlehemPARealEstate.net are several pages designed to give consumers information and helpful advice on why to use a Realtor. For example, there is a page that explains how Realtors charge for their services and another page that discusses why it pays to have a Realtor sell your home, explaining all the benefits of having a professional real estate agent handle a complex real property transaction and helping homeowners avoid pitfalls.
Immediate plans are to add additional consumer awareness content to help Lehigh Valley residents understand more about buying and selling houses and how to utilize Realtors in these transactions to get the maximum benefit of real estate professionals.
Hiring a reliable, trusted and dependable Bethlehem Realtor will have a huge impact on the success of a real estate sale or purchase. This was the driving force behind the creation of BethelehemPARealEstate.net, to give the residents of Bethlehem PA the resources to find and hire the best real estate agent to handle their purchase or sale.